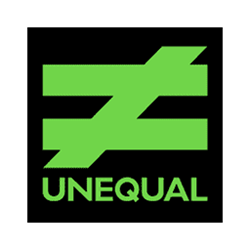 "I hope that advocating for Commotio Cordis Day will raise awareness, increase early recognition, and cause immediate response to administer CPR and have an AED available so the kids can survive," - Dr. Jeffrey Mandak
GLEN MILLS, Pa. (PRWEB) March 25, 2021
Unequal Technologies, the leading provider of customized and concealed sports protection gear, is advocating for the date of March 25 to become Commotio Cordis Awareness Day. The Louis J. Acompora Memorial Foundation has partnered with Unequal Technologies and other organizations to encourage parents and athletes to learn about and protect athletes from Commotio Cordis – the second-ranked cause of sports fatalities. This day also advocates for leading organizations like U.S. Lacrosse, NCAA and the National Federation of State High School Associations (NFHS) to mandate Commotio Cordis protection for its players.
Commotio Cordis occurs when the heart is struck by a ball, stick or object that can result in sudden death. In medical terms, Commotio cordis (Latin, "agitation of the heart") is an often-lethal disruption of heart rhythm that occurs as a result of a blow to the area directly over the heart (the precordial region) at a critical time during the cycle of a heartbeat, producing what is termed an R-on-T phenomenon that leads to the condition and typically sudden death.
The date of March 25th is significant for this awareness and remembrance because Louis Acompora, age 14, died on this day in the year 2000 from a Commotio Cordis incident while playing Lacrosse during his first high school game for Northport (NY) High school. Louis, a goalie who was wearing a required chest protector, blocked a routine shot with his body that resulted in a Lacrosse ball striking his chest directly over his heart. In a millisecond his heart was thrown into a lethal abnormal heart rhythm called "ventricular fibrillation", or VF. Instantly, his brain and other vital organs were without circulation and oxygen. Within a few seconds Louis collapsed to the ground, unconscious, not breathing and had no pulse, resulting in his death.
"The thought that your child could die playing a sport they love is unthinkable," says Karen Acompora, Louis' loving mother and national advocate for automated external defibrillators (AEDs) on every sports field. "It was so difficult and stressful for our family to watch young athletes go out onto the playing field knowing that they could be another tragic loss. Until 2018 there was no equipment available to protect from Commotio Cordis. If your child was one of the unlucky ones to be hit in the chest and go into sudden cardiac arrest you had to hope an AED was available immediately for your child to survive." Gratefully, after many years of research from Tufts Medical Center, that has changed. Now, with the development of the NOCSAE performance standard and the U.S. Lacrosse, and NCAA and NFHS mandates, young athletes can be protected from Commotio Cordis risk. Parents can now watch their children play a sport, that previously had the potential of killing them, knowing they are wearing the right equipment that could protect them.
There are millions of at-risk US athletes who play lacrosse, baseball, soccer, martial arts, rugby, cricket and other contact sports. These athletes were defenseless against Commotio Cordis until Unequal pioneered, developed, and patented protective technology that was extensively tested by Tufts Medical Center, the preeminent authority on Commotio Cordis, and determined to be effective at mitigating the risk of Commotio Cordis. The Unequal-Tufts partnership data enabled NOCSAE to develop safety standards for protective gear that was adopted by prestigious organizations such as U.S. Lacrosse, NCAA, and the NFHS.
Many people are still unaware of Commotio Cordis. Much like concussions, it's now emerging as the major medical issue. "These mandates are critical to ensure best practice in reducing litigation from Duty-of-Care claims," stated Joseph Murphy, a class action attorney in Pittsburgh, and published author on the subject. "This is a developing field, but it is my firm belief that significant liability will attach to failure to adopt these risk mitigation devices."
Unequal's CEO, Rob Vito, said he first learned about the issue when he saw a tragic news story about a young catcher's death caused by Commotio Cordis and his father said that no one should die playing catch. "Dr. Bryan Donohue and I contacted Dr. Mark Link of Tufts Medical Center, the preeminent authority on Commotio Cordis, to request Tufts test the Unequal HART® pad," he stated. Dr. Link agreed and Tufts did extensively test and analyze Unequal's protective technology. The HART pad is the only Commotio Cordis protection in the world to pass Tufts stringent test criteria in 20 years of testing. Tufts published a peer-reviewed study on Unequal's medical breakthrough and the FDA subsequently issued Unequal a medical claim. Since the FDA regulates Commotio Cordis, Unequal is the only product that can state it "reduces the risk of Commotio cordis."
"I hope that advocating for Commotio Cordis Day will raise awareness, increase early recognition, and cause immediate response to administer CPR and have an AED available so the kids can survive," states Dr. Jeffrey Mandak, a Board-Certified Cardiologist, who campaigned with Karen Acompora for legislation to mandate AEDs on sport fields and in public areas. "My goal is to make AED's as ubiquitous as fire extinguishers. You see fire extinguishers everywhere, but AEDs are far more useful because there are more sudden cardiac deaths than fires."
# # #
About Unequal
Invented by company founder and CEO Rob Vito, Unequal is military-grade protection that has been modified for sport. With over 100 patents in the U.S. and internationally, Unequal is fortified with protective technology like no other. From the World Cup to the NFL to collegiate, high school and youth league players, Unequal protects.
Unequal's military-grade composites are built with TriDur, Accelleron, Airilon and optional ImpacShield. This ultralight, ultrathin athletic gear works differently than virtually every other traditional foam and plastic of equal weight and thickness on the market. It absorbs, disperses and dissipates impact energy away from the body to provide the ultimate in protection. Unequal does not compromise mobility and bolsters confidence, allowing athletes to play at a higher level. Visit http://www.UNEQUAL.com