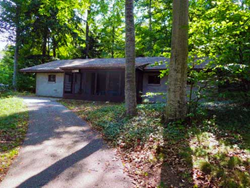 What better place to have a family vacation? Being right on Crystal Lake gives such a peaceful and enjoyable stay.
FRANKFORT, Mich. (PRWEB) March 25, 2019
While Crystal Conference Center hosts groups in the many lodges and dorm options, the Missions House is a charming option for family get-togethers. Missions House sleeps up to 13 guests and offers a full kitchen for guests to have the option of cooking their own meals. Crystal Conference Center is the perfect place to host a summer family reunion at the perfect time of year
We offer a unique blend of event space, overnight lodging and retreat space for groups of all types.
This site offers lodges & dorms that can accommodate larger groups such as schools, churches, youth events, and family reunions. One of the lodges named Cedar Lodge has four large bedrooms and sleeps 4-8 guests, two bathrooms, a common area, and a kitchenette.
Oaks Lodge is our newest building and accommodates up to 10 guests and features a common living area & bathrooms.
With three separate dormitories aptly named Beeches, Pines and Birches, each are available to book individually or as a unit. Beeches has four dorms, which sleeps 10 guests each; Pines offers a set of five dorms, each sleeping 6-8 guests, and Birches sleeps 6-8 in each of its five dorms.
Guests can do their own cooking in our commercial kitchen or enjoy the delicious meal service provided by our staff.
Site Director, Eric Strommer shares, "What better place to have a family vacation? Being right on Crystal Lake gives such a peaceful and enjoyable stay. Imagine waking up and seeing the lake right there. It is so easy to want to rest and relax at Crystal Conference all day but we are close to so many wonderful natural and cultural attractions for day trips. Crystal Conference Center is just about close to perfection."
Right now is the perfect time to book a summer get away at Crystal Lake. The camp & conference center is situated on the shores of Crystal Lake in Michigan. Guests enjoy the benefits of the private beach, with tennis courts, basketball, volleyball, disk golf, horseshoes and a nature trail. As always the staff is happy to provide information on local happenings to guests.
To book at Crystal Conference Center, call 800-678-5102 or visit the website for more information.
Crystal Conference Center is managed by United Camps, Conferences & Retreats (UCCR), a camp and retreat management non-profit cooperative organization with 14 locations across the United States.