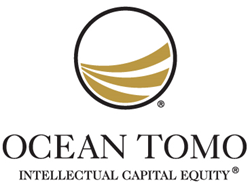 The need for an online e-publishing user discussion solution that is both engaging and fully integrated has never been more relevant than today. The additional applications that our IP and platform make possible promise to fundamentally transform ePublishing as we know it.
CHICAGO (PRWEB) October 22, 2020
Ocean Tomo Transactions, LLC is representing Democrasoft in the sale of a technology to facilitate user discussion in digital publishing. The comprehensive suite of 7 issued U.S. patents including 116+ claims, a collection of trademarks, copyrights, intangible assets, and intellectual property that comprises Democrasoft's Discussion Management System (DMS), along with their Collaborize® SaaS platform, CollaborizeClassroom URL, and website. The system, platform and cloud-based software, APIs, intellectual property, and other intangible assets represent what may be some of the most significant innovations in internet-based communication in the past decade, enabling easy, topic-based collaboration and engagement. Together, the system enables the creation and management of structured, topic-based collaborative discussions, while yielding valuable data, reader engagement and content marketing opportunities for authors and publishers alike.
The need for an online e-publishing user discussion solution that is both engaging to readers and fully integrated into e-publications has never been more relevant than today. The global digital publishing market grew by over $20 billion from 2019 to 2020, as more people adopted the use of digital content and digital content authorship.
At a time when the national digital publishing market space is projected to grow at a compound annual growth rate of 12%, totaling an increase of $64.83B by 2024, many digital publishers face a challenge in creating reader engagement. News outlets have reduced comment sections and book authors rarely partake in discussions, typically on third party websites, falling short when it comes to reader engagement.
Democrasoft's platform has the capability to transform the reader experience. Self-contained, unique web-objects (topic-based "WeJITs") make it possible for authors and publishers to insert unique discussion topics within the text of any ebook or article, which creates a unique capability for reader engagement and asynchronous topic-specific discussion with other readers, and with the author.
According to Democrasoft's CEO Richard Lang, "The very first ebook to incorporate our patented technology was awarded 'Best New Technology' at Digital Book World in 2013. The additional applications that our IP and platform make possible promise to fundamentally transform ePublishing as we know it."
Because the integrated, topic-based discussions made possible by Democrasoft's IP are platform agnostic, once created, they can be easily integrated into any digital environment. This award-winning technology offers immediate value to authors and publishers, while enabling a level of reader engagement and content marketing previously thought unattainable.
In addition to Digital Publishing, there are at least three other industries where the patented inventions have fundamental importance, including E-Learning, Productivity, and Civic Engagement. With 100% of the portfolio not expiring until 2032, this opportunity presents long-term, proprietary rewards.
An unencumbered portfolio, with coverage across four technology areas, this acquisition opportunity is uniquely positioned to optimize and transform the way in which readers and authors interact in the digital publishing space, while enabling unique, game-changing content distribution capabilities.
For further information on this unique intellectual property acquisition opportunity, please contact Olivia Becker at +1 747 277 9337 or OliviaBecker@OceanTomo.com.
About Ocean Tomo Transactions
Ocean Tomo Transactions, LLC works closely with technology owners and corporations seeking to conduct M&A of high-value Intellectual Property (IP) driven businesses, patent portfolios or proprietary technology solutions. Our transaction advisory services have resulted in more than $750 Million in IP value realization. We have advised on IP engagements totaling over $10 Billion.
The firm's transaction track record, industry experience, and brand recognition are unique in the IP industry. The Ocean Tomo Transactions team is unique in its ability to integrate experts from each of Ocean Tomo's business units, leveraging our leading technologists, IP appraisers, intellectual property damage expert witnesses and IP-focused investment bankers, to devise and execute complex IP driven transactions. Each assignment benefits from lessons learned through a continually updated, best‐in‐class, cross‐business unit approach.
Whether selling a business unit or IP, the Ocean Tomo Transactions team brings a purpose‐built continuum of proven solutions to monetize client's corporate assets, with a particular focus on IP-driven transactions involving patent, trademark, copyright, trade secret and domain intellectual property, other intangible assets, and related technology. Our pioneering market platforms, premiere decades-built IP network and regular market engagement across transaction types and industries shortens the transaction cycle time for clients.
Ocean Tomo subsidiary, Ocean Tomo Investment Group, (Member, FINRA: CRD#: 172912/SEC#: 8- 69526), advises companies looking for non-traditional ways to approach their structural, capital, and strategic issues. Our focus includes Mergers & Acquisitions, Spin-Offs, Change of Control, and Leveraged Buyout transactions. We help companies access capital deploying IP-centric strategies for asset-based lending, debt and equity financing, revenue factoring, and others.