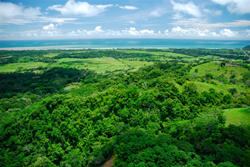 "The COVID-19 pandemic has exposed just how vulnerable a travel destination is to external shocks. We have witnessed the new buyers that are looking for a more efficient home with details that support the GREEN model of construction and living." - Micheal Krieg
JACO, Costa Rica (PRWEB) April 19, 2021
Real Estate has significantly changed during the pandemic, and many have had to adjust. Post pandemic buyers are now seeking a simpler life away from the hustle and bustle of the concrete jungles of large U.S. cities and European nations. Costa Rica's newest ECO project, Ocean Ranch Park, plans to merge this simple lifestyle with modern luxury and provide precisely what these new buyers are looking for.
Ocean Ranch is just minutes from the beaches, so visitors don't have to drive to swim or surf with friends and family. The GREEN project is also being designed with onsite food, beverage, and adult beverage amenities to add even more ease to the visitors' stay.
"The COVID-19 pandemic has exposed just how vulnerable a travel destination is to external shocks. We have witnessed the new buyers that are looking for a more efficient home with details that support the GREEN model of construction and living," said Mike Krieg, real estate broker with United Country | International Luxury Properties.
These new buyers also want other options, including homes near the mountains and rivers of Costa Rica and outdoor living spaces with the three-wall design functionality. All homes at Ocean Ranch will include outdoor pools and some Costa Rican amenities to convey the outdoor living lifestyle while being close to beaches, mountains, and green jungles.
The budget of the buyer has also changed as much as the buyer. The NEW GREEN buyers are more modest while still wanting some luxury features. Homes will start at $299,000 USD and go up to $799,000 USD.
The homes at Ocean Ranch included in Costa Rica's Green Project are designed to meet this new budget, location, and efficiency.
This unique investment opportunity of Ocean Ranch is being sold by United Country Real Estate | International Luxury Properties. Contact Michael Krieg at luxuryranches@gmail.com for more details on The Ranch at Ocean Park project. You can also check out http://www.CRECOrealestate.com for additional information on this project and investment opportunities.
About United Country
United Country Real Estate is the largest ranch real estate company nationwide and leading, fully integrated network of conventional and auction real estate professionals. The company has been an innovator in lifestyle, ranch, farmland, and country real estate marketing since 1925. United Country supports a combined network of nearly 500 offices and 6,000 real estate professionals across the nation, with a unique, comprehensive marketing program that includes the highest ranked and largest portfolios of specialty property marketing websites, the largest real estate marketing services company, an extensive buyer database of over one million opt-in buyers and exclusive global advertising of properties.