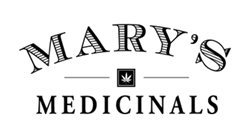 Our transdermal products were developed to fill the need for standardized dosing....
San Francisco, CA (PRWEB) June 06, 2015
United Patients Group, the leading medical cannabis information and educational site, is pleased to announce that California cannabis patients can now benefit from the unique, sustained healing powers of Mary's Medicinals' transdermal cannabinoid therapies. Mary's Medicinals, which have previously only been available in Colorado and Washington, are now available in dozens of dispensaries in Southern California, with Northern California locations coming soon.
"Our transdermal products were developed to fill the need for standardized dosing using the same effective sustained-delivery format used to administer many pharmaceuticals today: transdermal patches," said Mary's Medicinals' founder and CEO, Nicole Smith. "Patients in California have been asking for our products for some time, and we are happy to be able to serve them."
Mary's Transdermal Patches -
Mary's award-winning patches are born out of a commitment to clean, accurate dosing and the application of advanced delivery methods. The patches allow cannabinoids to permeate the bloodstream, offering a quick onset and unsurpassed duration. Mary's patches are 2x2 squares, easy to use, and adhere simply to any veinous area for convenient, all day (or night) relief. Mary's six different formulations include: CBD, CBD-THC, THCa, and CBN available in 10 mg dosages, and THC-Sativa and THC-Indica in 20 mg dosages.
Mary's Transdermal Gel Pen -
An accompaniment to its patches, Mary's transdermal gel pens enable patients suffering from chronic pain to treat sharp spikes of breakthrough pain. Mary's THC-Indica, THC-Sativa, CBD, and CBN formulas can be blended to achieve a wide range of cannabinoid ratios.
The child-resistant pen dispenses 50 doses containing 2 mg of active cannabinoids, which is applied and gently rubbed into the skin. Although the bio-availability of the cannabinoids in Mary's transdermal gel is similar to the patch, it is more intense—meaning its effects will be felt faster, but for a shorter duration.
Mary's Transdermal / Topical Compound -
Activated with Mary's proprietary carrier agent blend, Mary's Topical Compound is designed for localized relief. Patients reporting pain, inflammation, joint issues and soreness are rapidly relieved with a pinch of Mary's Compound.
"Transdermal patches and topicals are growing in popularity as a format for administering cannabinoid therapies—one particularly suitable for patients who suffer from chronic pain," said John Malanca, founder of United Patients Group. "Standardized dosages also take the guesswork out of administration—which is also good for patients."
For more information about cannabinoid therapy, go to http://www.UnitedPatientsGroup.com.
To learn more about Mary's products or find a dispensary near you, visit: http://www.MarysMedicinals.com
About United Patients Group:
United Patients Group is the leading medical cannabis information and educational site that is dedicated to providing the most professional and safe resource for Medical Cannabis information.
Physicians can now learn about Medical Cannabis through their online CME courses in Cannabinoid Therapeutics.
While most online medical cannabis sites cater to patients already familiar with medical cannabis, the UnitedPatientsGroup.com website is a comprehensive and easy-to-use information source for people of all ages and experience levels, from novice users to experienced industry professionals. The site's News, Resource, and Blog pages introduce new patients to the ins and outs of medical cannabis healthcare, while helping experienced providers stay abreast of the latest developments in THC and CBD therapies.
A complimentary five-star-rated United Patients Group medical cannabis app is available on the iTunes app store for iPhone 3GS, iPhone 4, iPhone 4S, iPhone 5, iPod touch (3rd generation), iPod touch (4th generation), and any iPad.