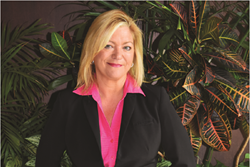 Richter's extensive experience in sales and marketing in both technology and insurance will lend itself to her new role and responsibilities as Marketing Director of USH&C
BEDFORD PARK, Ill. (PRWEB) August 22, 2018
"As outlined in our long-term business plan, USH&C continues to look for opportunities to strengthen our presence in each of the states we currently operate, as well as to strategically expand into new states," began Sandra Horn, President, USH&C. "Karen Richter is responsible for identifying changing business needs and making decisions independently to support these functions. Additionally, Richter will have a significant role in helping to increase company sales and profitability via market analytics. Richter's extensive experience in sales and marketing in both technology and insurance will lend itself to her new role and responsibilities as Marketing Director of USH&C."
Richter comes to USH&C with a strong background in both marketing and sales. Prior to joining USH&C, Richter formed and operated her own independent marketing consulting firm. Prior to that, she held positions of Strategic Accounts Manager and Software Consultant for a large technology firm in Florida. She also served as the Director of Advanced Markets for a national financial planning and insurance benefits firm.
Horn concluded, "I envision Richter as an integral leader of USH&C, someone who brings 20 plus years of successful professional background, her positive energy and rich marketing experience that will help foster the continued growth of our organization."
About United Security Health and Casualty Insurance Company (USH&C):
USH&C is a regional insurer that has been in business since 1973, licensed to sell products in Arizona, Arkansas, Illinois, Indiana, Missouri and Nebraska. USH&C specializes in providing individuals and families a variety of products and plan choices to meet their individual needs. USH&C's primary focus has been, and continues to be, providing quality products and excellent service to our policyholders. USH&C's product portfolio includes: Short Term Medical, Dental Plus Vision and Hearing, Cancer, Critical Illness, Accident Hospital Indemnity, Disability Income, Fixed Indemnity and Personal Auto products. USH&C is headquartered in Bedford Park at 6640 S. Cicero Ave, Bedford Park, IL, 800-875-4422 or 708-475-6100, http://www.USHandC.com.