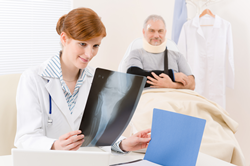 With a single, straightforward policy, United Security's PAMI product offers extended protection to help with any unexpected costs while limiting the exposure of out-of-pocket expenses
BEDFORD PARK, Ill. (PRWEB) December 16, 2020
United Security Health and Casualty Insurance Company (United Security) now offers their Personal Accident Medical Insurance (PAMI) in the states of Arkansas, Arizona, Illinois, Indiana, Missouri, Nebraska, Oklahoma and Texas. United Security's PAMI is designed to cover medical and everyday living expenses incurred as a result of an accidental injury. Lisa Cordero, Chief Operating Officer, United Security, explained "With a single, straightforward policy, United Security's PAMI product offers extended protection to help with any unexpected costs while limiting the exposure of out-of-pocket expenses."
Following an accident, once the low $100 deductible is met, United Security provides the policyholder with the cash benefit. Cash benefits can be used to assist with emergency, future medical costs not covered under another medical plan, transportation to and from appointments, or anything else the insured may need during their recovery. United Security PAMI product can be a great stand-alone policy for individuals and families, or it can be a nice complement to any health insurance plan.
Personal Accident Medical Insurance Features:

Benefits available regardless of any other medical insurance
Guaranteed issue
Benefits paid directly to the insured
Helps offset out-of-pocket expenses from other insurance
Budget friendly premiums
Low $100 deductible
Up to 10,000 in benefits
Cordero concluded, "Accidents are an unfortunate, and uncontrollable part of life. Thankfully, with a United Security PAMI, we can help ensure that if an accident does arise, the financial impact is not as painful."
Personal Accident Medical Insurance is issued on policy form series
AME-POL-TX-0420 and AME-POL-OK-0420, by United Security Health and Casualty Insurance Company. This product and its features may not be available in all states. Certain limitations and exclusions may apply, please refer to the policy for complete details. For more information regarding the United Security PAMI plan, consumers can visit the United Security website http://www.USHandC.com. Independent insurance agents that would like more information about United Security should contact the company's marketing department at marketing@USHandC.com.
About United Security Health and Casualty Insurance Company (United Security): United Security is a regional insurer that has been in business since 1973, licensed to sell products in Arizona, Arkansas, Illinois, Indiana, Georgia, Missouri, Nebraska, Oklahoma and Texas. United Security specializes in providing individuals and families a variety of products and plan choices to meet their individual needs. United Security's primary focus has been, and continues to be, providing quality products and excellent service to our policyholders. United Security's product portfolio includes: Short Term Major Medical, Dental Plus Vision and Hearing, Cancer, Critical Illness, Accident Hospital Indemnity, Disability Income, Fixed Indemnity and Personal Auto products. United Security is headquartered in Bedford Park at 6640 S. Cicero Avenue, Bedford Park. 800-875-4422 or 708-475-6100, http://www.USHandC.com.