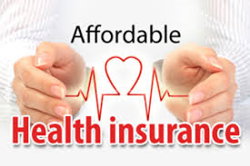 The good news for healthy individual plan buyers, who are looking for an alternative to costly marketplace plans, is that they now have the ability to purchase a short term major medical health insurance plan (STMM) with an initial duration of nearly a year
BEDFORD PARK, Ill. (PRWEB) October 05, 2018
Headquartered in Bedford Park, Illinois, United Security Health & Casualty's (USH&C), Vice President/Chief Compliance Officer, Robert Dial began, "On August 3, 2018, the federal Department of Health and Human Services released a new rule regarding short term, limited duration health plans. The most notable part of this rule, which takes effect on October 2, 2018, is increasing the maximum duration of short term, limited duration health plans from 90 days to 364 days. States will still have the ability to regulate short term plans, so some states have opted to allow a six month maximum, as was the case in years past. The good news for healthy individual plan buyers, who are looking for an alternative to costly marketplace plans, is that they now have the ability to purchase a short term major medical health insurance plan (STMM) with an initial duration of nearly a year. "
While most Short Term Major Medical (STMM) plans do not cover pre-existing conditions or some of the essential health benefits required under the Affordable Care Act (ACA), like wellness, mental illness, or maternity, it remains a much more affordable choice for individuals and families who are in relatively good health.
Dial provides tips illustrating how STMM provides a cost effective option for medical insurance for individuals or families:
1. With deductible options as low as $500, STMM often has a much lower out-of-pocket expense for its insureds than an ACA plan. And with the elimination of the federal tax penalty in 2019 for not having an ACA compliant plan, STMM policyholders will no longer have to worry about being subjected to a tax penalty.
USH&C's STMM plan is an ideal health insurance solution for individuals or families who are:
a. Waiting for group coverage to begin;
b. Between jobs or laid off, including those who cannot afford the high cost of a COBRA plan;
c. Waiting for the next ACA Open Enrollment Period;
d. Young adults no longer covered under their parents' plan.
e. Healthy individuals looking for an alternative to a costly ACA compliance marketplace plan.
2. USH&C's STMM provides $1 million in maximum coverage, no network restrictions (a network is available for discounts, but by no means required), prescription drug coverage, and affordable premiums.
3. To create a more comprehensive package, consumers can add additional USH&C products onto a STMM sale, such as Personal Accident Medical Insurance, Critical Illness, Dental Plus Vision & Hearing, and Telemedicine to help cover out-of-pocket expenses.
Dial concluded, "With the Open Enrollment period beginning on November 1st, I urge consumers to talk with their independent insurance agent and explore all of the health insurance plan options that are available. It is critical they understand not only plan costs, but network restrictions that apply, coverage options, and deductible. Although STMM plans may not be a good fit for an individual with chronic health issues, it may be just the right plan for healthy individuals looking to save on the high cost of an ACA compliant plan. As a result of the new STMM rules, a STMM health insurance plan is an affordable way consumers can secure comprehensive health insurance."
USH&C stands ready to assist consumers with all their enrollment needs. Their dedicated Call Center consists of a team of multi-lingual, health insurance professionals, that are trained to walk a client through the entire process of selecting a healthcare plan and enrolling them for their health insurance coverage, as well as responding to any questions they may have regarding their new health insurance policy. For more information or to run a quote, call USH&C at 800-875-4422 or visit http://www.USHandC.com.
About United Security Health and Casualty Insurance Company (USH&C):
USH&C is a regional insurer that has been in business since 1973, licensed to sell products in Arizona, Arkansas, Illinois, Indiana, Missouri and Nebraska. USH&C specializes in providing individuals and families a variety of products and plan choices to meet their individual needs. USH&C's primary focus has been, and continues to be, providing quality products and excellent service to our policyholders. USH&C's product portfolio includes: Short Term Medical, Dental Plus Vision and Hearing, Cancer, Critical Illness, Accident Hospital Indemnity, Disability Income, Fixed Indemnity and Personal Auto products. USH&C is headquartered in Bedford Park at 6640 S. Cicero Ave, Bedford Park, IL, 800-875-4422 or 708-475-6100, http://www.USHandC.com.