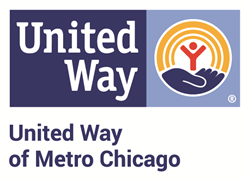 CHICAGO (PRWEB) April 23, 2019
United Way of Metro Chicago has named Elizabeth "Betsy" J. Hughes as Senior Vice President and Chief Development Officer, leading the implementation of lucrative fundraising strategies for the region-wide health and human service organization.
Betsy comes to United Way of Metro Chicago from Illinois Institute of Technology (IIT), where she's most recently served as Vice President for Institutional Advancement for 16 years. In this role, she spearheaded several successful fundraising campaigns, including the Fueling Innovation Campaign, which enabled massive renovation and scholarship support, while surpassing its $250M goal. Betsy also launched several original programs to engage alumni, including the Mies Van der Rohe Society. Under her leadership, Betsy's team raised more than $400 million during her time with the university.
"We're beyond pleased to have Betsy join our team," said Sean Garrett, President and CEO of United Way of Metro Chicago. "As a strong leader with more than 20 years of fundraising experience in Chicago, Betsy is admired by her donors, peers and staff. Betsy excels at bringing people together around a shared mission and vision, and it's when people come together that communities win."
Betsy started her career at United Way, spending six years leading campaigns in the Berkshires of Massachusetts and in Lancaster, Pennsylvania. From there, she moved to higher education as a Major Gift Officer for Bentley College in Waltham, Massachusetts. She then relocated to Chicago and joined IIT, first as Director of Development for the school's Institute of Design. Betsy left IIT to help build the Steven F. Udvar-Hazy Center of the Smithsonian National Air and Space Museum, where her primary focus was securing million-dollar donors. After a successful tenure with the Smithsonian, Betsy returned to IIT.
"I am inspired by the nearly 70,000 donors across the Chicago region who come together to support United Way of Metro Chicago," said Hughes. "I believe in the impact of a strong United Way, and am excited to join the leadership team and Board in dramatically increasing the philanthropy we can direct to strengthening our community."
In 2017, the Association for Fundraising Professionals Chicago chapter awarded Betsy the Benjamin Franklin Award, which honors visionaries and true champions in fundraising. A stalwart leader in the fundraising community, Betsy brings a passion to her work that is recognized by donors, volunteers and colleagues alike.
Koya Leadership Partners, the executive recruiting firm that specializes in mission-driven search, has been a long time partner of United Way of Metro Chicago and led the search resulting in Hughes' placement. Betsy Hughes will be joining the United Way of Metro Chicago team on May 15, 2019.
About United Way of Metro Chicago
United Way of Metro Chicago fights for the health, education, financial stability and safety of every person in every neighborhood across the region. We advance the common good on both a regional and neighborhood level by focusing on the building blocks for thriving people and communities: access to quality health care, a good education, financial stability and ensuring people are safe. United Way's Neighborhood Network Initiative supports and coordinates investment and programming in 10 city and suburban communities to address community challenges and improve the lives of residents. Join the fight at LIVEUNITEDchicago.org.