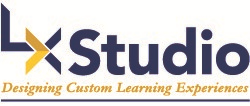 At LX Studio, we believe learning is the catalyst for a better world.
EDMOND, Okla. (PRWEB) January 27, 2021
The University of Central Oklahoma is pleased to announce the launch of LX Studio – a one-of-a-kind design studio specializing in creating custom education and training solutions. Backed by UCO, Oklahoma's leading metropolitan university, LX Studio provides world-class, custom learning solutions available to organizations of any type and size.
LX Studio provides a suite of custom solutions including organizational learning strategy, education and training design, online and blended learning solutions, micro-credentials, customizable workforce learning content, professional certificates, state-of-the-art learning spaces, design facilitation and an incubator program specializing in growing education and training businesses.
"The launch of LX Studio gives organizations a new way to re-imagine the learning opportunities they provide to employees, students, association members, and customers. One of the many strategic advantages of working with LX Studio is the personalized, trusted, and valued partnership that is formed," said Bucky Dodd, Ph.D., chief learning innovation officer at UCO and director of LX Studio.
At the heart of LX Studio solutions is the Learning Environment Modeling® design system. This proprietary system, developed at Central, helps organizations re-imagine learning experiences, gain clarity of strategic goals, energize collaborators and deliver innovative value propositions for learning experiences.
"At LX Studio, we believe learning is the catalyst for a better world. Through collaboration and innovation, we can help your organization realize its full potential," Dodd added.
LX Studio is the result of bringing together UCO's award-winning Institute for Learning Environment Design (ILED) and Customized Education units with enhanced capabilities aligned to meet the dynamic needs of today's organizations.
"The needs and challenges faced by today's organizations are unmatched in modern history. At UCO, we know how important learning is to creating organizational opportunities and personal transformation. LX Studio is your organization's strategic partner to help navigate these complex times and thrive," said Patti Neuhold-Ravikumar, UCO president.
For more information or to schedule a time to discuss your project or partnership ideas with a member of the LX Studio team, visit http://lxstudio.com, email lxstudio@uco.edu or call 405-974-4533.
Contact: Christine Heine, 309-840-3702; chris.heine@onefire.com