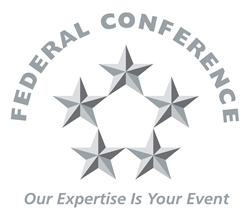 Sharon Ward, M.Ed., stated "We could not have implemented the virtual portion of this program successfully in such a short period of time without Federal Conference.
ALEXANDRIA, Va. (PRWEB) February 10, 2021
University of Maryland Eastern Shore (UMES) recently engaged Federal Conference to provide planning and production services to reimagine its 17th Annual Small Farm Conference to a virtual format. As the Small Farm Program's largest, most important event, this program features a full day of online roundtable discussions and training workshops for beginning, limited-resource, and socially disadvantaged farmers and landowners.
"During these challenging times, farmers need our support more than ever. The conference has been instrumental in keeping them abreast of agricultural resources and strategies that have improved their farm operations over the past 16 years," said Berran Rogers Jr., Event Chair and Coordinator for UMES' Small Farm Program. "It was therefore decided that we restructure this year's program to meet necessary guidelines and continue to provide this essential service to our stakeholders," he continues. Sharon Ward, M.Ed., Program Management Specialist with UMES, stated "We could not have implemented the virtual portion of this program successfully in such a short period of time without Federal Conference. We selected them to help us plan and manage this program because of the significant experience they bring to the table with developing and delivering virtual events."
"Farmers play a critical role in the lifeblood of our country. Unfortunately, COVID-19 has had immediate and severe consequences on our farmers and their families. Federal Conference is honored to support UMES Small Farm Program in their important mission to bring networking and learning opportunities for Eastern Shore farmers to find new opportunities in this challenging economy," said Federal Conference President and COO, Keith Kruse. "Programs such as this, that provide essential information to farmers so they can remain profitable and sustainable for the future is more important now than ever," Kruse states.
Federal Conference currently works with global corporations and national associations to support their mission in bringing people together virtually. Supporting client's goals to pivot to virtual and hybrid environments has become a cornerstone of the company's services.
About Federal Conference
At Federal Conference, Our Expertise Is Your Event. We deliver more than 3,000 meetings, conferences, and tradeshows per year around the world for corporate, association, and government clients. Our planning team is industry certified and experienced in creating innovative event programs that increase attendance, maximize revenue, and deliver an exceptional experience for all participants. We leverage best-in-class solutions for event planning, site selection, registration, housing management, and onsite delivery to make every event extraordinary and stress free. To learn more about Federal Conference, please visit http://www.federalconference.com.