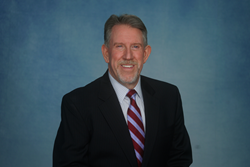 CHAPEL HILL, N.C. (PRWEB) November 06, 2018
The University of North Carolina Kenan-Flagler Business has named Dave Roberts as president of UNC Executive Development, which offers non-degree programs to address organizations' business challenges.
Roberts joined UNC Kenan-Flagler as a marketing professor in 2008 after working 16 years with boutique consulting companies and 11 years with Hewlett-Packard, Ltd., where he created a sales and sales management development curriculum. He has worked with leading organizations in Europe, Asia-Pacific and North America.
Throughout his business career and his teaching at UNC Kenan-Flagler, Roberts has helped executives and students and improve their performance, focusing on sales, influence and negotiation, organizational alignment and implementing strategy to achieve business goals.
He teaches extensively in UNC Executive Development programs for large corporate and government clients as well as in all of the School's degree programs. He has played key roles in curricular development and strategic initiatives at UNC Kenan-Flagler.
"Dave Roberts has a deep understanding of and experience with developing leaders to improve their performance," said Douglas A. Shackelford, dean and Meade H. Willis Distinguished Professor of Taxation at UNC Kenan-Flagler. "For over a decade he has collaborated with our dedicated Executive Development team, teaching in a very wide range of programs and serving as a strategic advisor. We are exceedingly fortunate that he will now lead UNC Executive Development."
Changing market needs for what individuals and organizations need from executive education make this an exciting time to lead UNC Executive Development, Roberts said.
"For years company leaders have cited people are their greatest asset," said Roberts. "Now, with changing demographics and an increasingly complex global economy, there is a more urgent need to 'walk the talk' by investing in programs that prepare their people and organizations to succeed. UNC Kenan-Flagler is uniquely positioned to meet these needs, with our track record of developing leaders and our culture of collaboration."
#
About the University of North Carolina Kenan-Flagler Business School
Consistently ranked one of the world's best business schools, UNC Kenan-Flagler offers a broad range of programs – Undergraduate, MBA and Master of Accounting, PhD and Executive Development – and extraordinary, real-life learning experiences. Faculty demonstrate unparalleled dedication to students' learning and a commitment to world-class research that addresses critical business challenges. Contributing to the School's thought leadership is the Frank Hawkins Kenan Institute of Private Enterprise, which promotes innovative, market-based solutions to vital economic issues. UNC Kenan-Flagler's collaborative culture is rooted in core values that date back to its founding in 1919, and graduates are renowned as effective, principled leaders with the technical knowledge and leadership skills to deliver results in the global business environment.