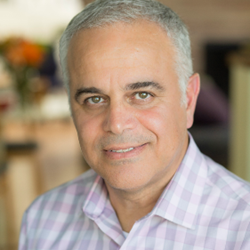 EL SEGUNDO, Calif. (PRWEB) September 19, 2019
UniVoIP, a leading provider of unified communications solutions announced today that Dean Manzoori will serve as Chief Technology Officer, responsible for the company's technology strategy with a keen focus on customer experience.
Dean has over 25 years of telecommunications and leadership experience in a variety of roles including operational management, strategic planning and business development. He brings a proven track record of success with prior leadership positions at Broadcore and most recently, Masergy.
"Dean will be an invaluable asset for our growing business," said UniVoIP CEO Asghar Ghassemy. "We are very excited to have Dean join the company. He will serve as a critical catalyst as we seek to accelerate product innovation and deliver the industry's best customer experience."
"I am thrilled to join UniVoIP, a cloud communications company with a vibrant culture and passion to deliver unparalleled customer experience," said Manzoori. "I look forward to working closely with the leadership team to capitalize on the enormous market opportunities ahead."
About UniVoIP
UniVoIP is leading provider of UCaaS (Unified Communications as a Service) solutions with focus on customer satisfaction. UniVoIP serves medium to large enterprises everywhere by leveraging best-of-breed integrated business communications platforms that deliver advanced multimedia contact center functionality, cloud-based collaboration tools, mobility applications, and a world-renowned suite of advanced IP phones including mobile integration. Powered by a team with over 40 years of experience together, UniVoIP is an industry leader, delivering comprehensive UCaaS solutions to a variety of industries including education, legal, finance, nonprofit, real estate and healthcare. For more information, visit univoip.com.