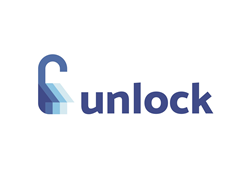 As homeowners continue to struggle with the rising costs associated with healthcare, childcare and education, Unlock brings creative new ways for them to utilize their home equity and improve their financial futures.
SAN FRANCISCO (PRWEB) August 23, 2021
Unlock Technologies Inc. (Unlock), a San Francisco-based home equity investment (HEI) technology company, and Saluda Grade Asset Management LLC (SGAM), a private alternative real estate investment firm, announced the successful closing of a $153 million unrated securitization, to be backed by certain home equity investment contracts.
During the revolving period, SGAM will look to have Unlock-originated HEIs along with other mortgage assets acquired by the securitization trust. The transaction, GRADE 2021-WL1, closed on August 20. The private placement was structured and placed by Jefferies.
The issuance marks the first securitization to be backed in part by Unlock-originated HEI assets, the first time HEI contracts have been securitized, and the fourth time Saluda Grade has brought a first-time originator to market this year.
Unlock, co-founded by CEO Jim Riccitelli and Saluda Grade CEO Ryan Craft, launched in April of this year, and is currently operating in 14 states. Since the Great Recession, homeowner equity has grown exponentially, but access to that home equity has all but dried up for families struggling with credit or debt issues. Unlock's mission – to give homeowners access to their home equity regardless of their current financial situation – is fundamental in providing economic opportunity and progressive growth for the underserved.
"Financially distressed homeowners suffering from low credit scores and high debt-to-income ratios have been locked out of the opportunity to access their home equity and better their lives," said Jim Riccitelli, CEO of Unlock. "We believe that equity solves big financial problems that debt cannot solve. As homeowners continue to struggle with the rising costs associated with healthcare, childcare and education, we will bring creative new ways for them to utilize their home equity and improve their financial futures."
The HEI category has grown rapidly over the past decade has the capacity to greatly exceed some of the traditional loan products in the home equity space, according to Ryan Craft, CEO of Saluda Grade. "As Unlock's HEI technology platform continues to grow, we at Saluda Grade are well-positioned to provide access to our investors for these highly sought-after assets in the HEI category," he said. "This is no longer an esoteric technology or asset class, but a well-constructed financial product that provides value to both consumers and investors alike."
About Unlock Technologies Inc. (http://www.unlock.com)
At Unlock, we are a team of consumer finance, real estate and technology veterans who are committed to helping homeowners access and utilize equity without a loan. We are problem-solvers on a mission to make home equity accessible to all homeowners, regardless of their current financial situation. We enable economic opportunity and progressive growth for the underserved so they can enrich their lives. With offices in San Francisco, New York and Detroit, we are beyond passionate about helping our customers achieve greater financial outcomes. We are mission-driven and consumer-centric, and our products are designed for the way consumers want to live their lives today: with confidence and peace of mind.
About Saluda Grade (http://www.saludagrade.com)
Founded in 2019, Saluda Grade is a boutique real estate advisory and asset management firm focused on the alternative non-bank lending sector. Saluda Grade Advisory advises small to mid-sized lenders seeking institutional capital markets expertise, and assists in delivering institutional capital to private lenders. Saluda Grade Ventures, the firm's equity investment arm, currently manages two private funds. Saluda Grade Asset Management manages debt funds investing in transitional mortgage loans and distressed securitized product assets.
With offices in New York and Aspen, the company is driven by a core mission to identify alternative lending sectors needing institutional capital to fuel growth. Its management team has more than 100 years of combined experience in the mortgage and securitized credit space. The firm has deep relationships with both private lenders and capital providers that allow Saluda Grade Advisory to bring attractive assets to institutional investors.
Disclaimer:
This press release is for informational purposes only and is neither an offer to sell nor the solicitation of an offer to any Fund or any other securities, and shall not constitute an offer, solicitation or sale. Any offers will be made only by means of a private offering memorandum.
Forward-looking statements:
Statements in this press release have "forward-looking statements" and are subject to known and unknown risks and uncertainties that may cause actual results to differ materially from those express in such forward-looking statements.
Contact: Michael Micheletti, michael@unlock.com, 415-359-6985