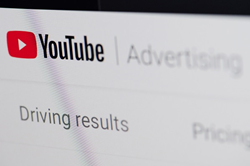 The key is to understand what you're selling and optimize all four major stages
CLEARWATER, Fla. (PRWEB) February 24, 2020
In 2020, according to the World Advertising and Research Center, spending on internet advertising will reach more than 50% of total global ad spend, an all-time record.(1) "A subset of internet advertising—search engine optimization (SEO) is now the major battleground in marketing today. SEO expert Tony Rockliff, founder and CEO of Tony Rockliff Productions, states as SEO "gets bigger, it gets tougher." For an increasing number of companies, especially SMBs, the smart move is to consider YouTube as an additional SEO powerhouse instead of the conventional reliance on Google. By using YouTube, business owners can combat the stiff competition for consumer attention and variating Google search algorithms.
Text Versus Video Content
According to a research study from Common Sense Media, more than twice as many young people watch videos every day as did four years ago, while the average time spent watching videos—primarily on YouTube—has roughly doubled, to an hour a day.(3) Video's popularity has exploded, while text takes a back seat. It is increasingly obvious in the industry that text-based content is saturated, and that if a company isn't willing to give it at least one year and invest considerable amounts, they shouldn't spend much time on traditional Google based SEO. (2)
The combination of the video-centricity of today's consumers coupled with the increasing expense and difficulty of attracting attention via text-based Google listings, Rockliff suggests, is what identifies YouTube an increasingly robust platform for video-savvy marketers.
How Businesses Can Adapt to YouTube
To capitalize on this opportunity, Rockliff urges marketers to research YouTube to qualify exactly what video content is needed, and which of this content will get the most responses from its viewers, or potential clients. He organizes the four major stages of YouTube optimization:

1. Find out what is being searched for on YouTube in your area or niche that you can compete for.
2. Create video content that answers what is being searched for, and also provides what YouTube is searching for, i.e. views per video, average time spent watching, engagement per video, and number of subscribers gained per video.
3. Publish your videos properly and in an optimized manner.
4. Promote your videos according to how and when YouTube wants to see them promoted.
Rockliff has been in search engine optimization since 1998 and online marketing since 1995. His online community membership site has grown to 1.3 million members and was receiving 1.5 billion hits per year before he sold it in 2002. Over the years, Rockliff has seen profound changes in both opportunity and approach of YouTube as a marketing strategy, and right now, YouTube represents a great prospect to get noticed and build a brand loyal following. This is especially useful for organizations that do not have an extensive marketing budget. "The key is to understand what you're selling and optimize all four major stages," Rockliff states.
Tony Rockliff will be speaking at the Podfest 2020 Multimedia Expo, March 6th-8th, at the Orlando World Center Marriott in Orlando, Florida. For more information, please see http://podfestexpo.com/speakers/
About Tony Rockliff Productions:
Tony Rockliff Productions was founded in 1995 by digital pioneer and trailblazer, Tony Rockliff. His video marketing company is based out of Clearwater, Florida, and brings over fifty years of audio/video marketing experience to the business. Remaining to be a top disruptor of the video marketing and media industry throughout his career, his world-renowned success is a product of his passion for storytelling through the art of video. Tony Rockliff Productions specializes in video and audio creation, producing music and videos, YouTube optimization, and building out-of-the-ordinary websites. Currently, Tony Rockliff Productions focuses on organic YouTube video marketing, a profitable niche of the industry that is host to 1.9 billion logged-in users per month. You can visit him here https://tonyrockliff.com/
1. Handley, Lucy, "Global ad spend has slowed but 2020 looks set to be a bumper year," CNBC, October 24, 2019, cnbc.com/2019/10/24/global-ad-spend-has-slowed-but-2020-looks-set-to-be-a-bumper-year.html.
2. Patel, Neil, "Everything I Taught You About SEO Was Wrong," neilpatel.com/blog.
3. Siegel, Rachel, "Tweens, teens, and screens: The average time kids spend watching online videos has doubled in 4 years," Washington Post, October 29, 2019, washingtonpost.com/technology/2019/10/29/survey-average-time-young-people-spend-watching-videos-mostly-youtube-has-doubled-since/.