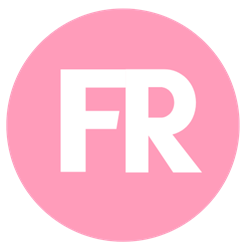 NEW YORK (PRWEB) October 14, 2020
Rising retail technology agency Fayetteville Road announces the upcoming Women of Color (WOC) FashTech Brunch in its continued efforts to bring women of color together.
The WOC FashTech Brunch, established due to the lack of community and limited opportunities for women of color in the intersection of creative and technical industries, will celebrate its first national collaboration with leading fashion retailer Nordstrom. Remaining true to its origin, the event series will celebrate the successes and accomplishments of the top women of color in the fashion and beauty industries all while creating a safe space for them to discuss their brands and personal experiences.
After the successful debut of the WOC FashTech Brunch at New York Fashion Week in 2018, co-founders Jessica Couch and Brittany Hicks carried that momentum forward by expanding from New York to other major cities, and ultimately launching Fayetteville Road, LLC. The agency aims to help brands and retailers match people to product leveraging technology to create immersive consumer experiences for women of color. The agency's main focus is retail technology integration, education, recruiting and building communities for diverse consumers.
Couch, a fit technology expert and founder of Luxor + Finch Consulting, has organized events and panels on the subject of fashion and fit technology for the past 5 years and has written more than 60 articles on the subject.
"With my consulting, I am able to focus on integrating technology throughout the supply chain to improve it," Couch said. "I educate brands on fit as a competitive advantage and to devise sustainability solutions."
Hicks is a fashion technology expert and co-founder of WOC Worldwide, a community of women at the crossing of technical and creative careers supporting students and professionals.
"I noticed gaps in academia that trickled into corporate spaces," Hicks said. "This was my inspiration to educate students and professionals on the intersection of fashion and tech, working to close gaps that inhibit gender and ethnic diversity. My background has served me well in this industry. The power of this community is our ability to create more opportunities for other women in fashion and beauty - which is why we are excited about this partnership and to see WOC Worldwide continue to grow."
On Saturday October 10 this year's Women of Color FashTech Brunch will take place at Nordstrom's Flagship store in New York City. The two entities are leaning on one another to curate a raw, uncut conversation between black beauty founders, gatekeepers and experts across the fashion and beauty industry – all while practicing social distancing. Key names in the beauty industry Autumne West (National Beauty Director – Nordstrom) and Misa Hylton (Celebrity Stylist & Global Creative Partner MCM) and many more will join the conversation.
The virtual event will be syndicated across multiple platforms and reach more than a million women of color who are beauty and fashion enthusiasts, featuring the women behind the scenes serving as gatekeepers in the beauty and fashion industry. This highly anticipated event will serve as a prelude to an exciting beauty launch at Nordstrom.
The ambitious and groundbreaking Fayetteville Road duo plans to host the Women of Color FashTech Brunch semi-annually for the foreseeable future, with hopes to continue to unite women of color in fashion, beauty, tech and other creative spaces.
About Fayetteville Road
Fayetteville Road, LLC is a consulting agency with a focus on retail technology integration, education, recruiting and building communities for diverse consumers, specifically women of color. Founded in 2018 by Brittany Hicks and Jessica Couch, the consulting firm specializes in the following initiatives but not limited to: small business consulting, research and development, strategic business consulting and recruitment and pipelines. Fayetteville Road prioritizes research and experiential retail for underrepresented minorities, prides itself on diversity of thought and strives to create new experiences and opportunities in the fashion, beauty and tech spaces. For additional information on Fayetteville Road, please visit: http://www.FayettevilleRoad.com
About Women of Color FashTech Brunch
The Women of Color (WOC) FashTech Brunch is an event series curated and produced by the Fayetteville Road agency. Established in 2018 during New York Fashion Week at the exclusive Ludlow House in Soho. The event hosts top women of color in the fashion, beauty, and tech industries celebrating their successes and accomplishments, creating an intimate space for women to discuss their experiences with like-minded people. Guests participate in panel discussions, brunch and genuine networking. For additional information on the WOC FashTech Brunch, please visit: https://wocworldwide.com/
About Nordstrom
Nordstrom, Inc. is a leading fashion retailer based in the U.S. Founded in 1901 as a shoe store in Seattle. Today Nordstrom operates 355 stores in 40 states, including 100 full-line stores in the United States and Canada, 248 Nordstrom Rack stores, two clearance stores and five Nordstrom Local service hubs. Additionally, customers are served online through Nordstrom.com, Nordstrom.ca, Nordstromrack.com, HauteLook.com and TrunkClub.com. Nordstrom, Inc.'s common stock is publicly traded on the NYSE under the symbol JWN.