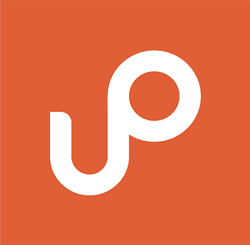 FERNDALE, Wash. (PRWEB) November 08, 2019
Hunting for the right commercial real estate location, franchise, or business to buy can be a draining experience that involves bouncing across multiple websites and keeping logs of who has been contacted, who has responded, and who requires a response. Selling real estate isn't any easier. However, UpFlip has stepped up to change that whole dynamic for the better. The new platform has true entrepreneurial potential and brings buyers and sellers together in win-win connections. This has led to the platform gaining traction quickly. In an effort to show average people what kind of success is possible with the right entrepreneurial mindset and methods, UpFlip has announced the launch of their own YouTube channel, which will focus on self-made millionaires who have built the lives of their dreams. The new channel features inspirational people telling their stories directly to viewers. The excitement surrounding the new UpFlip YouTube channel is high.
Sergei Belous, CEO of UpFlip, commented, "We aim to help entrepreneurs with tips and tricks that our interviewees will offer to our viewers so they can accelerate their rate of success, and to motivate and inspire the younger generation."
UpFlip features commercial real estate locations, businesses, and franchises of all sizes, with most American cities having listings. The search engine is simple to use and sort by location, making it a golden resource for buying, selling, or renting commercial properties within a particular area. New listings are being added constantly and the entire feel of the platform is energized and dynamic.
For more information (or to search for or submit a property), be sure to visit: https://www.upflip.com
Media Contact
E-Mail: contact@upflip.com
Phone: (800) 337-0385
https://www.upflip.com/
https://www.youtube.com/c/upfliptv
https://www.facebook.com/upflipofficial
https://twitter.com/UpFlipOfficial