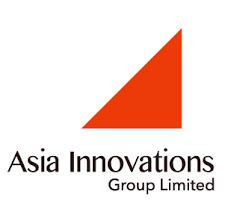 WINDERMERE, Fla. (PRWEB) December 13, 2018
Mrs. Globe is the international beauty pageant held annually, open to women aged over 25, or who are married, or are parents. It is the biggest and most prestigious pageant for married women in the World. The pageant is heavily involved with charity work, funds are raised for the charity Woman in Need in over 70 countries around the world which take part in the pageant. Tatyana Lavrinovič was crowned Mrs. Globe 2018 at the international contest on December 2 in Shenzhen, China.
Uplive USA ambassador Tatiana Sidorova also competed at the event and was on the semifinalist round and won the title of "Mentor of the Year". She is originally from Chișinău, Moldova and now lives in Windermere, Florida. She is a Wife and Mother Of 2 beautiful children and is being sponsored by Uplive to compete with 64 other contestants for the Crown of Mrs.Globe 2018 in Shenzhen, China. Tatiana won the Crown of Mrs. Moldova Globe for 2018. Tatiana is a Model for numerous platforms, an Influencer and a Host and a Talent Manager for UpLive USA.
Mrs. Globe pageant has been operating now for over twenty years with an emphasis on "Empowering, encouraging and supporting women through Purpose!" The president of Mrs. Globe, Tracy Kemble is a well acclaimed "emotional wellness expert" and uses the platform of Mrs.Globe for the lagest fundrasier of the entire W.I.N foundation. Raising money for domestic abuse recovery.
Mrs Tatiana regularly streams on Uplive USA and has accumulated a lot of fans. "I really love Uplive because the team is so supportive. They go out of their ways to welcome me into the community," Mrs Tatiana said, "During my trip to China, I was so welcomed by Uplive Hong Kong team. They came to visit me in Shenzhen, sent me gifts, arranged photographer, videographer and even arranged media to interview me. Their support is just incredible."
Uplive is the largest mobile live video platform in the world outside of China with 60Mn+ users and $200Mn+ revenue generated to date, and is AIG's flagship global brand. Launched in July 2016 and now operating in five key regions: Greater China, East and South East Asia, Pan India, Middle East and Africa, and the USA.