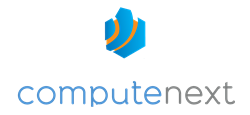 We are delighted that such a large international community voted for ComputeNext as one of the Best Cloud Broker solutions[...] Sundar Kannan
Bellevue, WA (PRWEB) December 02, 2013
ComputeNext, a cloud broker and global leader in on-demand marketplace technology is announcing its position as one of three finalists for the 2013 UP-START Cloud Award for "Best Cloud Broker." To celebrate their finalist status and special Cyber Monday offerings – ComputeNext is also offering a special offer on IaaS for new registrants.
With over 400 votes in the 3rd round of voting in the UP-START awards, ComputeNext has stayed in the race to win their next award. Recently the company was also recognized as a Gartner Cool Vendor in Cloud Services Brokerage for its ability to offer IT end-users and enterprises the ability to discover, purchase, instantly provision, and manage the lifecycle of cloud services from over 30 different cloud service providers with 50 globally available data center and service locations for optimized delivery.
The UP-START Award finalists are disruptive and next-generation cloud computing companies, who are defining cloud technology were selected by cloud industry experts during a two stage open vote. Finalists will present their solutions to attendees of the UP Cloud Computing Conference in Santa Clara on December 3, 2013, where during the final round of voting will commence.
Winners will be announced after on-site attendees vote for the most outstanding cloud solution, measured by technical innovation, marketability and likelihood to be a market leader.
"We are delighted that such a large international community voted for ComputeNext as one of the Best Cloud Broker solutions," contributed in the voting process to get us into the final round of the UP-Start Cloud Awards," said Sundar Kannan, CEO, ComputeNext. "It's becoming obvious that our customers see cloud deployment as a complex organism and we're finding that IT needs a better way to determine the most effective service delivery vehicles. With a normalized catalog of cloud services, the ComputeNext marketplace enables end-users and organizations to search, discover and consume cloud services from the most diverse selection of cloud providers and platforms."
Special Cyber Monday Offer
Stop by the ballot booth for a special offer of free IaaS on ComputeNext or use coupon code today only to get $250 in complimentary IaaS. Sign up for an account (new registrants only) and enter coupon code "UPSTART" and claim your complimentary compute and storage. Only valid for first time registrants and new users to ComputeNext. The credit will be applied $50 for the first month's usage, and the remaining credit towards the following bill. This offer available for a limited time only, during the duration of the Up Conference and while supplies last.
Upstart Cloud Awards Free Entry
For those in the Santa Clara, San Jose, and Silicon Valley area - get a gratis pass to UP 2013 and cast your Vote for ComputeNext, a leading Cloud Broker Service! Visit https://up.eventbrite.com/?discount=CastYourVote to take advantage of this time-limited offer.
About the UP-START Cloud Awards
The UP-Start 2013 cloud awards - part of the UP 2013 cloud computing conference take place December 3rd 2013 in Santa Clara. Full details on the event and the awards can be found at http://www.up-con.com. The UP-START Cloud Awards are established in the cloud community as the de-facto recognition platform to cultivate the understanding, appreciation and advancement of the contribution of cloud computing to the business and technology community. The UP-START Cloud Awards were founded in 2010 by Cloudcor, Inc.®, to recognize extraordinary achievements in the cloud industry. These prestigious awards are defined as a result of voting by people at the heart of the cloud community, including Cloudcor's significant LinkedIn cloud user group, comprising 250,000+ cloud professionals. Click here to join our community. For more information about the UP-START Cloud Awards, visit http://up-con.com/cloud-awards.
About ComputeNext
ComputeNext – most recently named a Gartner Cool Vendor (2013) in Cloud Service Brokerage is
a Bellevue, WA based cloud-technology company which is pioneering the way organizations search, discover, procure and provision cloud services. As a leader in building federated cloud ecosystems they enable end-to-end transactions across platform agnostic infrastructure. As a founding member of the IEEE Intercloud Testbed project they're working to realize their vision that a handful of IaaS providers cannot efficiently satisfy the world's computing demands. The ComputeNext cloud marketplace delivers a transparent and transactional user experience for the search, discovery, and provisioning of cloud services.
For more information, please visit http://www.computenext.com.