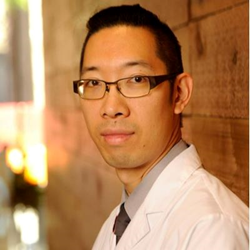 (PRWEB) August 03, 2018
Upstream, one of the city's most popular and celebrated seafood restaurants, is proud to welcome Gene Kato as its new Executive Chef and Partner.
Chef Kato began his culinary journey more than 15 years ago in Charlotte where he worked at Upstream as an aspiring sous chef and then as the Executive Chef of Upstream/Charleston.
He later moved to Chicago where he made his mark at Japonais, working as executive chef and partner and helped to launch the modern Japanese restaurants in Chicago, New York and Las Vegas. His signature dish "The Hot Rock" garnered him national and international media coverage.
He is best known for his chef-driven restaurant Sumi Robata Bar in Chicago where he presented the traditional takumi or artisan experience of the Robata Grill using sumi, a distinct Japanese white charcoal.
During his tenure there, Chef Kato won numerous awards, including the 2017 Jean Banchet Award of Culinary Excellence as Chicago's Best Neighborhood Restaurant and a nomination by Jean Banchet Award of Culinary Excellence as 2017 Chef of Year. Kato was also named a James Beard semi-finalist for Best Chef: Great Lakes in 2017.
Chef Kato has reinvented the Upstream menu. The new menu reflects Chef Kato's signature style while delivering the freshest seafood in unique, modern and adventurous plates. One noteworthy example is the interactive starter, The Rock, which is presented as a smoking rock to guests who use it to "cook" their own NY Strip. There is also a "KFC" (Krispy Fried Catch) designed to be served whole and with lettuce wraps. It serves 2 to 4 guests for a playful, collaborative dining experience. Other highlights from the menu include: Pork Belly Ssam, Seabass Cartoccio, Chicken Karaage and Steamed Bronzino.
"All of us at Upstream are excited to have Chef Kato to Charlotte," said Tom Sasser, president of Burke Hospitality Group. "We know that the new concepts and dishes that Chef Kato introduces here are sure to provide memorable guest experiences."
Upstream is located in Charlotte's SouthPark area at 6902 Phillips Place, at the Phillips Place shopping area. To learn more please visit http://www.upstreamseafood.com.
About BHG:
Charlotte-based Burke Hospitality Group owns, manages and operates 6 locations, including Upstream, Mimosa Grill, 1801 Grille in Columbia, SC and three Harper's Restaurants throughout the Carolinas.