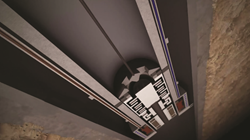 CERRITOS, Calif. (PRWEB) February 03, 2021
Upwing Energy, an artificial lift technology company, announced today that Upwing's Herman Artinian will give a virtual presentation with Mitsubishi Heavy Industries' Shuhei Sasaki at the European Artificial Lift Forum (EuALF) on February 12.
The presentation, titled "Magnetic Drive System™ (MDS) for Offshore Artificial Lift," will describe a new deep water offshore artificial lift technology for increased reliability and retrievability of electrical submersible pumps (ESPs). The presentation will explain how enabling 10-year reliability, single run slickline retrievability, higher production gain and lower total cost of ownership of ESPs for offshore production can be achieved.
"The industry has accepted limited reliability and availability of ESPs and has been focused on making modifications to reduce the time and cost of deployment rather than conducting a completely new clean sheet of paper design for ESP systems," said Artinian, President and CEO of Upwing Energy. "Upwing was able to utilize its proven technologies to design a new, robust and scalable MDS system, which enhances the ESP reliability by hermetically sealing the electrical components in the permanent completion and improves retrievability by simplifying slickline deployment and intervention of the system's mechanical string."
Upwing Energy is developing the Magnetic Drive System™ for ESPs with the cooperation of Mitsubishi Heavy Industries (MHI) and with the support of the DeepStar Consortium and Nippon Foundation for offshore and subsea well applications. A follow-on funding was granted by DeepStar for Phase II of the MDS concept project, which will include the design, build and test of the enabling technologies, including a high-speed pump and affiliated bearings by MHI and radial passive magnetic bearings and magnetic vibration sensors by Upwing that comprise the MDS.
The biennial EuALF is a well-established forum organized by the Society of Petroleum Engineers Aberdeen Section for artificial lift professionals that will take an informed look at what the brave new world of Artificial Intelligence means to the established world of Artificial Lift. More information is available at https://www.spe-aberdeen.org/events/eualf-2020-european-artifical-lift-forum/
About Upwing Energy
Upwing Energy, Inc. ("Upwing"), headquartered in Cerritos, Calif., provides the most reliable, available and retrievable artificial lift technology that increases the production and recovery of hydrocarbons from conventional and unconventional wells. The company is an innovative offshoot of parent company Calnetix Technologies, which is a recognized leader in high-speed rotating systems for a wide variety of industries. For more information, please visit http://www.upwingenergy.com
Media Contact:
Jim Rhodes
+1 757 451 0602
jrhodes@rhodescomm.com