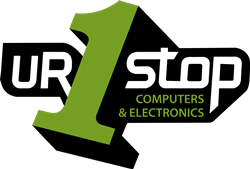 SCHAUMBURG, Ill. (PRWEB) June 10, 2021
Ur1Stop opened its first computer/electronic retail store in Schaumburg, Illinois.The store offers New, Renewed, and Manufacturer Certified Refurbished Products from all major brands. Schaumburg Mayor, Tom Dailly was among the invitees attending the opening ceremony.
At the opening, Moiz Mohammed, CEO shared his vision of setting up smaller retail stores nationwide, which will serve as a one stop shop for businesses/consumers. The stores will have best of the breed computer offerings and on site repairs. Our vision is to help out consumers repair/upgrade their computers same day at an affordable price.
Ur1Stop is an online retailer selling New and Refurbished Computer and Electronic products for the last 4 years. For more information on Ur1Stop, reach out our sales team at (866) 232-7408, or email sales@ur1stop.com. You may also visit our website at https:// http://www.ur1stop.com.