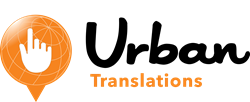 We anticipate, without question, an increase in hotel-wide sales as well as in our guests' overall satisfaction during their stay – our number one priority.
San Diego, CA (PRWEB) May 20, 2015
For more than two decades, the perennial award-winning Treasure Island Hotel and Casino in Las Vegas has provided patrons with elite entertainment and luxurious accommodations. Today, Treasure Island continues that tradition by announcing its alliance with Urban Translations, an international and exponentially-growing provider of digital menus and services to the hospitality industry.
"We anticipate, without question, an increase in hotel-wide sales as well as in our guests' overall satisfaction during their stay – our number one priority," said Don Voss, Vice President of Hotel Sales & Marketing at Treasure Island. "Urban Translations' software offers guests easy-to-use tablets for immediate access to the personalized attention to detail we've always prided ourselves on."
Treasure Island's suites will receive tablets featuring the Hotel Translator application, one of many customizable programs offered by Urban Translations, with plans for further expansion after launch. Specifically designed with the hotel and casino's unique attractions in mind, guests will be able to order and pay for room service, purchase Cirque de Soleil tickets, inquire about meeting rooms for business or private events, request relaxing spa services, or make reservations at one of the many esteemed restaurants on site – all from the comforts of their rooms. Guests will also be able to select which language the Hotel Translator displays in, starting with Spanish, Mandarin Chinese, French, and German. As with any Urban Translations' application, opportunities to add more languages or new features in the future are limitless.
"We are thrilled to be working with Treasure Island to give their guests a modern way to experience Las Vegas with the touch of a finger, in their own language," said Samantha Urban, founder and CEO of Urban Translations. "Helping hospitality companies provide for their unique and diverse clientele is at the core of what we do. At the end of the day, everyone wins: the guest, the staff, the hotel."
As a service option provided to Treasure Island by Urban Translations, the hotel and casino has chosen to offer global, national, and local brands the ability to have dedicated space to advertise and promote their business within the tablet application. Interested companies will be able to choose from of a variety of interactive advertisement options including branded games, sweepstakes, and videos.
For more information on Urban Translations' digital menus or advertising opportunities please call 866-380-9696 or visit http://www.Urban-Translations.com.
About Urban Translations
Urban Translations is a privately owned digital service provider to the hospitality industry headquartered in San Diego, CA. Formed in 2009, its digital menu system allows guests to order items and view amenities in multiple languages on tablets and smartphones. Lengthy, verbal orders are converted into easy, electronic requests– increasing accuracy, efficiency, and profitability. Samantha Urban, founder and CEO, was inspired to create this software after traveling abroad where her native language was uncommon and knew other travelers shared this experience. Urban Translations captures missed opportunities and translates them into memorable experiences, helping attract loyal customers for hospitality companies around the world. For more information please visit http://www.Urban-Translations.com.
About Treasure Island
Treasure Island on the Las Vegas Strip is a privately owned hotel and casino and stands alone as the only major Strip property to claim that unique market position. Boasting nearly 3,000 guest rooms, Treasure Island is a world-class destination for headline entertainment. Home to Mystère, the classic Cirque du Soleil performance that combines the powerful athleticism, high-energy acrobatics and inspiring imagery that have become the company's hallmark. Upscale and casual dining choices, hip nightspots and indulgent spa and shopping experiences further complement the one-of-a-kind Treasure Island guest experience. For information visit http://www.treasureisland.com, facebook.com/TIvegas or follow the property on Twitter @TIvegas.
Press Contacts:
Urban Translations
Kate Heath
Press(at)Urban-Translations(dot)com
Treasure Island
Annie Waggoner
The Firm Public Relations & Marketing
(702) 793-9933