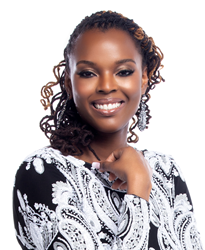 LOS ANGELES (PRWEB) August 16, 2019
There's no question that Porscha Sterling is a leading author in the urban romance genre. She's written a hit novel series entitled "King of The Streets, Queen of His Heart' and been recognized by Sheen Magazine at the Kimmie Awards as the 2019 Literary Honoree. Sterling is an executive producer of a feature film called "Summer Madness," available on Amazon. But with her publishing company, Royalty Publishing House, Sterling's impact spreads much farther than her own work as an accomplished author and producer.
The main mission of Royalty Publishing House is to provide romance lovers a place to find novels depicting women of color. African-American representation in the romance genre has been lacking for a long time in the U.S., but through her publishing company and her own contributions, Sterling is taking crucial steps to change that.
Royalty Publishing House has quickly become a place for urban fiction authors to have the opportunity to share their work. Royalty is dedicated to publishing quality novels, from best-selling authors to first-time authors.
Despite venturing into new realms with her publishing company, Sterling has certainly not stopped writing. Her next book, entitled "Black Beauty: A Black Mafia Romance," is set to come out by the end of this year and is the first of Sterling's brand-new mafia romance series.The book centers on a young woman named Misa who gets mixed up with Capone Rosario, the heir to the Rosario branch of one of five Black Mafia families.
You can check out Royalty Publishing House on the website, royaltypublishinghouse.com. To stay tuned to Porscha's latest activities, follow her on Instagram or Twitter, where you can be on the lookout for her upcoming book series.
About Porscha Sterling
Porscha Sterling is an Atlanta, GA based author, publisher, entrepreneur and influencer. She's best known for her breakout hit novel series "King of The Streets, Queen of His Heart" series. Her debut novel "3 Queens" was released in 2014. Shortly after Porscha launched her publishing company Royalty Publishing House, which quickly became the #1 woman-owned, independent publishing company in the nation. Her work has won numerous awards including being the 2019 Literary Honoree for the Kimmie Awards by Sheen Magazine. She just produced her first feature film for Amazon with more films on the way.
Official Website: porschasterling.com
LiT Reading App: litreadingapp.com
Royalty House Publishing: royaltypublishinghouse.com