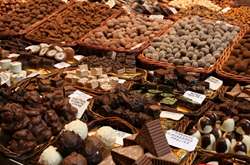 MIAMI (PRWEB) February 28, 2021
UReg – FDA Registrations provides services to a wide array of domestic and international clients seeking to register and remain compliant with the FDA and its multitude of rules and regulations. These clients include companies working in pharmaceuticals and OTC medications, food and beverage manufacturers, and cosmetic companies, to name a few.
The website provides an easy way to streamline the registration process practically anywhere an Internet connection is available. Clients simply choose the appropriate industry (i.e.: medical devices) and they can easily the individual services they may need to their cart for checkout. These services include Certificate for Establishment registration, FDA filing fees, Labeler Code requests, and more. Prospective clients will also find useful resources on navigating FDA registration and the Fees page provides a simple yet comprehensive overview of all fees clients can expect based on the type of industry. Lawyers, complicated paperwork, and errors are removed from the process.
Please visit https://myfdaregistration.com to view to get started with the online registration process.
About UReg FDA Registrations
UReg FDA Registrations is committed to assisting domestic and foreign clients in navigating and simplifying the often convoluted process of registering with the FDA. We have worked with an extensive array of clients across a broad spectrum of industries such as cosmetics, food and beverage, medical devices, and more through providing experienced, researched, and professional advice on FDA compliance and its multitude of legal regulations. For more information on FDA registration, please visit our website or call 786-504-6363.