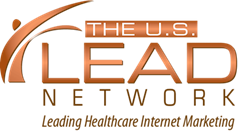 A medical provider's time is too valuable for spending nights and weekends writing content, and it's a service we love to offer!
Phoenix, Arizona (PRWEB) August 07, 2017
The top medical SEO firm nationwide, US Lead Network, is now offering a medical content writing team for all healthcare clients. The medical content writing team is USA based and maintains over twenty years of combined experience in medical copywriting for websites, brochures, e-books, blogging and articles.
After having completed over five hundred websites specifically for healthcare clients, US Lead Network understands just how busy medical providers are. In an effort to streamline the website creation process for healthcare practices and providers, US Lead Network has refined its medical writing team to experienced, veteran, personable, native English writers. All of the content is guaranteed and ensures that clients do not have to spend their nights and weekends writing content for their needs.
This is very different than most medical website companies, who might be good at design but then have no writing team. Says US Lead Network CEO David Greene, MD, "The question I always ask clients is if they really want to spend their evenings writing content for their website and blog? A medical provider's time is too valuable for that, and it's a service we love to offer!"
Over the past eight years, US Lead Network has worked with satisfied clients in over thirty specialties and primary care too. Not only are custom websites built, but the content is all unique. Duplicate content is severely penalized by the search engines, so it is critical to obtain unique, quality content.
Not only does US Lead Network work directly with clients, but also with agencies who need quality content for their clients as well. This includes SEO agencies, web design companies and even hospital systems.
For the top healthcare internet marketing and medical content writing team available, call US Lead Network at (877) 791-6466.