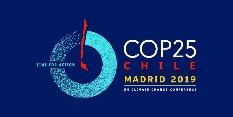 As charitable, educational and community organizations, the United States cultural institutions - and all world-wide - have an obvious responsibility to embrace environmentally-sustainable practices and pursue climate action.
TACOMA, Wash. (PRWEB) November 25, 2019
Representatives of national and international networks supporting the work of cultural institutions in the United States will present on the value of work by museums, zoos, gardens, aquariums and historic sites institutional and public engagement in climate mitigation, adaptation and resilience on December 6th at the US Climate Action Center at COP25.
They have examples of the success and critical value of changing institutional practices and engaging the 850 million residents and visitors to the US who visit these popular institutions.
Speakers will represent the United Nations Framework Climate Change Convention's Action for Climate Empowerment, Climate Heritage and International Council on Monuments and Sites, the American Alliance of Museums, and the cultural sector of We Are Still In. The event is organized by Sustainable Museums which organizes the cultural sector's participation in We Are Still In.
United States museums are engaged in this work because

The country's 35,000 cultural institutions have a significant carbon footprint from collections care and exhibitions, and from travel for staff, the public, and their exhibitions.
Museums are recognized as the most trusted organizations in our civic spaces, and are expected to provide guidance.
They reach 850M visitors a year for learning, public discussion, and community engagement on issues of current and future value locally, regionally, and nationally.
Museums are willing to take on inequality, injustice, diversity, equity, access in ways that include all people - and climate touches each of these.