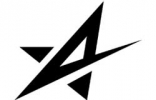 Stories change us, and they are some of our greatest teachers.
SAN RAFAEL, Calif. (PRWEB) October 18, 2018
NBC Camp's first video honors the journey of NBC Camper Ana Wakefield one year after her massive head-on, hit-and-run accident. Ana underwent five brain surgeries and extensive bodily damage which caused partial paralysis on her left side. The accident caused a reset for all of Ana's basic functioning requiring her to relearn skills like walking, reading, eating and brushing her teeth. Ana has shared with NBC Staff the struggle going from an independent college basketball player and 4.0 student to total dependency and rebuilding her life. This video was created by NBC Camps to help encourage campers, coaches and people from all over to find hope even in the midst of tragedy.
NBC Camps will be releasing the video via their NBC Facebook page, facebook/nbcbasketball, at 2:30pm on Thursday, October 18, 2018.
NBC Camps hopes many will be inspired by the new story series. NBC Camps Chief Operations Officer Jennifer Ferch shares, "Stories change us, and they are some of our greatest teachers. We can return again and again to a powerful story to remind us, inspire us, and move us toward the way we desire to live. Ana's story certainly does this. As an educational company, NBC Camps wants to use stories to emphasize lessons and trainings all year round."
For more information about this new video series or to watch the premiere of the Ana Wakefield story, visit the NBC Camps Facebook page at http://www.facebook.com/nbccamps NBC Camps conducts training programs throughout the USA, Canada, also in Italy, Austria, the UK, Japan and Thailand.
About US Sports Camps
US Sports Camps (USSC), headquartered in San Rafael, California, is America's largest sports camp network and the licensed operator of Nike Sports Camps. The company has offered summer camps since 1975 with the same mission that defines it today: to shape a lifelong enjoyment of athletics through high quality sports education and skill enhancement.