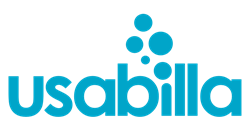 NEW YORK (PRWEB) August 06, 2018
Usabilla, a leading Voice of Customer (VoC) technology provider with customers in more than 50 countries, has been named a Category Leader for Enterprise Feedback Management Software by G2 Crowd, a popular software user review site, in its Summer 2018 Grid Report.
Based on customer reviews, Usabilla's performance earned the company top marks in the following categories:

Quality of Support
Ease of Use
Ease of Admin
Ease of Setting Up
Ease of Doing Business With
"We were very pleased to see the results of G2 Crowd Grid Report for Summer 2018," said Marc van Agteren, CEO at Usabilla. "It's our commitment as an enterprise feedback company to take both positive and negative feedback seriously. We are delighted to see the wealth of positive feedback that led to us being named a leader, and we are committed to make improvements based on their suggestions."
Usabilla's relationship ratings were highlighted by "Quality of Support," which scored 96 percent favorability, and "Ease of Doing Business With," which scored 98 percent favorability compared to the category average of 90 percent. Additionally, the solution's ratings in usability were highlighted by "Ease of Use," which scored 96 percent favorability, and "Ease of Admin," which scored 98 percent favorability compared to the category average of 86 percent.
Relationship and Usability Reports are based on ratings by business professionals. Ninety percent of users rated Usabilla four or five stars, and the same number believe the solution is headed in the right direction. Further, users said they would be likely to recommend Usabilla at a rate of 90 percent.
"Usabilla being named a industry leader by G2 Crowd demonstrates our commitment towards delivering a top-performing Voice of Customer software with top-notch customer service," Jacky ten Cate, Usabilla's Head of Customer Success. "We're appreciative of all of our customers that left reviews and encourage others to do the same so we can continue offering an efficient, customer-centric solution."
For more information about Usabilla, please visit http://www.usabilla.com.
About Usabilla
Usabilla, a globally trusted customer and employee listening platform, was founded with the belief that continuous user feedback is the key to any successful website, product or service. Its services helps brands to improve the performance of their websites, apps and emails with live user feedback. Over 20,000 clients worldwide use Usabilla's Voice of Customer solutions to improve user experience, increase conversions and boost customer satisfaction. For more information, visit http://www.usabilla.com.
About G2 Crowd
G2 Crowd, the world's leading business solution review platform, leverages more than 440,000 user reviews to drive better purchasing decisions. Business professionals, buyers, investors, and analysts use the site to compare and select the best software and services based on peer reviews and synthesized social data. Every month, more than one million people visit G2 Crowd's site to gain unique insights. Co-founded by the founder and former executives of SaaS leaders like BigMachines (acquired by Oracle) and SteelBrick (acquired by Salesforce) and backed by more than $45 million in capital, G2 Crowd aims to bring authenticity and transparency to the business marketplace. For more information, go to G2Crowd.com.
Follow us on Twitter or connect with us on Facebook or LinkedIn.