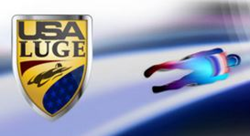 There is nothing more motivating to us than helping these young, dynamic, aspiring USA Luge athletes to realize their dreams and achieve their ambitious goals, said Barry Shore
Beverly Hills, CA (PRWEB) November 10, 2015
USA Luge and unique online retailer Dlyte announced a one-year partnership today November 4 designed to bring the national governing body much needed funding as it, once again, eyes the podium at the Olympic Winter Games in 2018.
USA Luge has captured five Olympic medals, including a 2014 bronze medal by Erin Hamlin, the first singles medal in team history. The remaining four Olympic medals were in doubles in 1998 and 2002.
Dlyte assists causes such as the Wounded Warrior Project, Toys For Tots, ASPCA, Special Olympics and many others. Now it will add USA Luge to the roster of organizations that benefit from Dlyte's outside-the-box thinking and powerful rewards platform.
Dlyte's relationship with USA Luge marks the company's first association with a global sports team.
"There is nothing more motivating to us than helping these young, dynamic, aspiring USA Luge athletes to realize their dreams and achieve their ambitious goals," said Barry Shore , Dlyte CEO. "This is exactly why Dlyte was formed: to serve. Anyone can give at no cost to fuel the spirit and empower the dreams of world class athletes. Go USA Luge!"
Dlyte offers gift cards for 400+ top brands like Bed Bath & Beyond, Starbucks, iTunes, Amazon, AT&T, TGI Fridays, The GAP, Walmart, Verizon and Applebee's. When USA Luge supporters purchase gift cards from their favorite restaurants and retailers through Dlyte a portion of their purchases are automatically donated to USA Luge. Every time supporters shop they're helping USA Luge without spending a penny more.
To kick off this fundraising program Dlyte will be donating up to $10 for every USA Luge supporter that signs up and makes a purchase with Dlyte. For example - If supporters buy a $25 Starbucks card, they get $25 worth of coffee and USA Luge gets $10. 'If all of our supporters participated USA Luge could earn over $150,000 - without anyone having to reach into their pocket to make a donation. Plus we'll make ongoing revenue when supporters shop at other Dlyte retailers. This will have have a huge effect on our athletes.' said Dmitry Feld of USA Luge ' We're looking forward to a huge response and strong participation from our fans and supporters'.
Dlyte enables you to Shop Rewardingly. In this case, USA Luge is grateful to be the beneficiary.
"We spoke with Dlyte at length recently and were very impressed and encouraged by their creative thinking and desire to help us," said Gordy Sheer, USA Luge Director of Marketing and Sponsorship's. "This is their first relationship with an international sports organization and we are happy that they chose us in taking this initial step."
To begin the process, just log on to http://www.dlyte.com/usaluge and for more information on the Fastest Sport on Ice®, log on to http://www.usaluge.org
USA Luge
Sandy Caligiore
518-523-2071 X 112
sandy(at)usaluge(dot)org
twitter.com/usa_luge
Maurice Gavin, CRO
Maurice(at)dlyte(dot)com
http://Dlyte.com
9301 Wilshire Blvd.
Suite 613,
Beverly HIlls, CA 90210
612-202-8049
Patrick Tuttle
VidzMedia
http://vidzmedia.net
vidzmediainfo(at)gmail(dot)com
443-807-8383