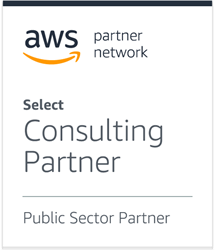 We are in a unique position to combine professional services and applications with Amazon Connect
ATLANTA (PRWEB) November 19, 2020
USAN announced today that it has been awarded the designation of Amazon Web Services (AWS) Public Sector Partner in the AWS Public Sector Partner Program (PSP). AWS in the Public Sector offers scalable and cost-efficient cloud services for state and local government, education, nonprofit, and healthcare organizations to meet mandates, reduce costs, drive efficiencies, and accelerate innovation.
USAN is an AWS Public Sector Partner because of its deep understanding of AWS cloud services and expertise in delivering Amazon Connect solutions to government agencies and educational institutions. Amazon Connect is a feature-rich, cloud contact center solution developed by AWS to deliver seamless customer, constituent, and student experiences across voice and digital channels. Public Sector customers have the benefit of purchasing Amazon Connect through various government, federal, and education contract vehicles.
"We are delighted to continue supporting state, local and education sectors to deliver innovative contact center solutions," said Steve Walton, President and CEO of USAN. "As an AWS Public Sector Partner, we are in a unique position to combine our professional services and applications with Amazon Connect to assist our clients in deploying customer service solutions affordably and at scale."
Benefits of AWS Public Sector Solutions:
Cost Savings: Low, consumption-based pricing requires organizations to only pay for actual usage with minimal upfront expenses or long-term commitments
Agility and Elasticity: A global cloud infrastructure allows for quick innovation and iteration, and instantly scales as workloads grow
Flexibility: A language and OS-agnostic environment provides the flexibility to choose the services required
Security: Broad security certification and accreditation provide the most secure way to manage IT infrastructure
About USAN
USAN is a pioneer in cross-channel communications and cloud deployments, helping companies profitably engage customers with cloud-based contact center solutions. From advanced self-service, outbound dialing, and agent desktop, USAN's portfolio of contact center applications give businesses flexibility in the way they engage customers across channels.
As an Amazon Web Services (AWS) Partner Network (APN) Service Delivery Partner, Consulting Partner, and Technology Partner, USAN offers design, integration, and implementation services for successful Amazon Connect implementations.
Contact USAN to learn more at sales@usan.com