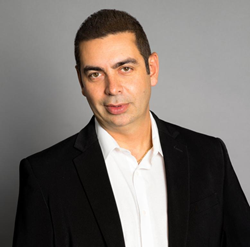 USARAD together with its strategic partners, MDW and Nanox is available 24/7 for patients world-wide during the current COVID-19 pandemic by leveraging the latest science and technology. We are doing everything possible to reduce panic, bringing the peace of mind to millions of patients world-wide.
FORT LAUDERDALE, Fla. (PRWEB) March 11, 2020
USARAD Holdings Inc., the leading US Joint Commission Accredited teleradiology and telemedicine company backed by Siemens Healthineers and several healthcare VC firms introduces a first of its kind COVID-19 screening program. The virus has already infected over 100,000 people in over 100 countries and has caused over 4,000 fatalities to date. Over the years, USARAD through its SecondOpinions.com division has provided multi-specialty consultations to patients in over 100 countries for innumerable medical conditions and is ready to assist during the current global health crisis.
Early detection of Coronavirus is essential due to the lack of a known treatment or vaccine. Research by several leading academic radiology departments in USA and China has recently been conducted demonstrating the important role of CT diagnostics. For example, in a study conducted by Mount Sinai Health System and published in the industry-leading journal Radiology, a chest CT scan has significantly outperformed laboratory testing in diagnosing COVID-19 at 98% accuracy vs. 71% results using gene sequencing concluding that CT may be used as the primary screening tool for COVID-19.
USARAD introduces a program where a network of Chest CT-trained Radiologists provides screening diagnostics and consultations alongside other medical specialists including pulmonologists and infectious disease experts. The program is launched in partnership with Medical Diagnostic Web (MDW.io) team operating a blockchain-powered radiologist marketplace which connects hundreds of radiologists readily available to provide radiological diagnosis. The initiative will be utilizing AI algorithms as decision assistive mechanism for the team of radiologists as imaging quantities mount.
Research confirms that certain patterns of atypical pneumonia is seen on CT in patients affected with COVID-19, including ground-glass opacities, peripheral areas of consolidations, "crazy paving" as well as absence of certain findings. The evolution of such findings is critical in understanding the timeline of the disease as well as predicting progression and course of the infection. Radiology specialists are available around the clock to help diagnose or exclude COVID-19. The images can be uploaded via intuitive online service available around the clock. The team of multiple other specialists and subspecialists is also available on stand-by.
Planning for long-term preventive measures, USARAD has partnered with its Israeli Nanox Imaging (http://www.nanox.vision) that has developed a novel medical imaging system based on a digital X-ray source providing highly mobile, small footprint medical screening systems at a fraction of the cost of the industry-standard scanners. The partnership collaborates with global government health authorities planning potential global deployment of thousands of scanners at ports, border waypoints and community medical centers that may enable efficient and timely preventive screening for future outbreaks of COVID-19 or other similar pandemics.
USARAD and Nanox recently announced a joint distribution deal for the deployment of 3,000 Nanox.ARC scanners in the US. Once cleared by the FDA, the Nanox scanners will be dispatched into the high risk areas to provide immediately screening capabilities. Imaging devices can significantly limit patient transportation, facilitate disinfection and therefore lower the risk of virus transmission.
Dr. Michael Yuz, Founder & CEO of USARAD stated: "USARAD together with its strategic partners, MDW and Nanox is available to help patients world-wide during the current COVID-19 pandemic by leveraging the latest science and technology. We are doing everything possible to reduce panic, bringing the peace of mind to millions of patients world-wide."
About USARAD Holding Inc. including SecondOpinions.com®
USARAD Holdings, Inc. is a global telemedicine company consisting of two operating divisions – USARAD and SecondOpinions.com®. USARAD is a radiology services provider offering interpretations of a full range of sub-specialty and general radiology patient studies. With an existing advanced technology network connecting medical facilities to board-certified radiologists and support staff, USARAD offers radiology services in all 50 states as well as more than 15 countries. Via its unique Radiology-On-Demand® platform, USARAD is committed to providing timely and responsive image review 24/7. SecondOpinions.com® is a medical consultation and second opinions leader providing health care customers, physicians and consumers with expert opinions from all medical specialties and sub-specialties. For more information please visit http://usarad.com & http://secondopinions.com.
About MDW.io
Medical diagnostic web (MDW.io) is first of its kind decentralized autonomous organization operating Blockchain based platform which utilizes smart-contract to facilitate complex B2B and consumer transactions between various stakeholders in radiology field. MDW.io designed to facilitate remote medical diagnostic consultations including radiologic and multispecialty second opinions, peer reviews, primary and preliminary teleradiology interpretations as well as synchronous and asynchronous telemedicine visits. MDW puts patients in forefront of their diagnostic health records by allowing patients and their diagnostic providers to upload findings in a secure, anonymized manner to be further evaluated by the community. For more information please visit http://mdw.io.
About Nanox:
Nanox, founded by the serial entrepreneur Ran Poliakine, is an Israeli corporation that is developing a commercial-grade digital X-ray source designed to be used in real-world medical imaging applications. Nanox believes that its novel technology could significantly reduce the costs of medical imaging systems and plans to seek collaborations with world-leading healthcare organizations and companies, to provide affordable, early detection imaging service for all. For more information, please visit http://www.nanox.vision.