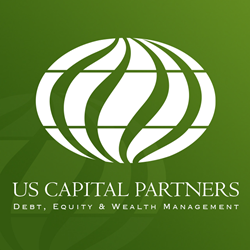 Manhattan, New York (PRWEB) August 18, 2017
On July 25th, US Capital Partners Inc. organized and sponsored a reception, presentation, and networking event on the future and impact of FinTech, HealthTech, and MediaTech. Entitled "Future of Tech," the rooftop event was held on Lexington Avenue in Manhattan, New York City, and focused on the direction and future of the industry over the next five years.
US Capital Partners is a full-service private investment bank headquartered in San Francisco. Through its affiliate broker dealer, US Capital Global Securities, LLC, the firm provides private placement services and has wide distribution for debt and equity private placements. The firm's technological innovations in finance reduces "transaction friction" and makes smaller deals more efficient and practical than ever before.
The event opened with a presentation by James Clark, founder of The World Technology Network and Awards. Clark founded a global network of peer-elected most-innovative people in the science and technology arena. Global sponsors and partners have included Fortune magazine, TIME magazine, CNN, Science magazine, the New York Stock Exchange, Microsoft, Shell Foundation, Novartis, and salesforce.com, among others.
This was followed by an inspiring talk by Chinyere Nnadi, founder of Sustainability International. Nnadi is a social entrepreneur dedicated to leveraging cutting-edge technology to clean up the environment and reduce poverty in his homeland, the Niger Delta of Nigeria. Michael R. Neece, a co-founder of seven startups, presented also. Neece's latest software company, Jenyta, automates complex workflows and integrates data silos to orchestrate how people and systems work together.
Vincent Favrat, CEO at Musimap, a Belgian music cognitive technologies company, also gave a talk at the event. Together with Thierry Baujard, Favrat repositioned the company in B2B, spearheaded a funding round to finalize Musimap's emotive-sensitive technologies, and prepared its successful market entry.
"US Capital Partners was keen to put FinTech, HealthTech, and MediaTech under the looking glass to see where the next five years will lead us," said Zee West, Events Coordinator at US Capital Partners. "Some key topics included socializing finance, financial inclusion and health, and partnering with companies outside the classic start-up and scale-up universe. It was a very thought-provoking event with an overwhelming response."
About US Capital Partners Inc.
Since 1998, US Capital Partners Inc. has been providing well-structured, custom finance solutions to private and public companies in the United States and abroad. Headquartered in San Francisco, US Capital Partners, operating with its affiliate US Capital Global Securities, LLC, is a full-service private investment bank with a wide distribution for debt and equity private placements. The group makes debt investments between $500,000 and $100 million, participates in debt facilities, and offers asset management, financial advisory services for buy-side and sell-side engagements, and capital formation, including early-stage financings requiring equity or debt. For more information, visit http://www.uscapitalpartners.net.