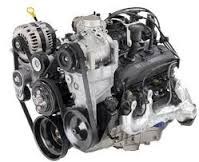 We're now shipping motors to most major cities.
Jacksonville, Florida (PRWEB) August 02, 2013
Purchasing a used engine for vehicle replacements can be a long and enduring process without distribution resources. Secondary sellers now exist online to provide better shipments to consumers in all parts of the U.S. The GotEngines.com company has now arranged to ship used engines in Jacksonville, FL to engine buyers from its website at http://www.gotengines.com/blog/car-engines/engines-jacksonville-fl.
The current domestic and foreign inventory that is held in the company warehouse is eligible for these North Florida shipments. The current sale price levels that are in place for all buyers are applied to this new distribution of company engines.
"We're now shipping motors to most major cities," said a freight rep from the Got Engines company.
Distribution points set up by this company are handled by trusted freight companies that currently provide faster services to specific parts of the country. These freight deals have led to changes in the current shipping policies for each order.
To promote a higher level of protection after purchase, the GotEngines.com company is experimenting with an extended level of limited warranty policy protection. Most of the OEM parts that are found on the preowned engines that are distributed receive up to three years of general protection.
The consumers now ordering used engines from the Jacksonville area receive these warranties without an increase in the promoted sale pricing.
The promotion and marketing that have been used by the Got Engines company this year has included traditional web marketing and video. A new concept published on the company website is a blog that features current inventory as well as product reviews related to the automotive industry.
Consumers now following this blog at http://www.gotengines.com/blog receive the latest news and information related to pricing and warehouse inventory.
About GotEngines.com
The GotEngines.com company retails discounted used automotive engines for most makes and models of vehicles that are produced in North America. This company imports engines that are not produced domestically to provide and imported source for foreign vehicle owners. Reduced pricing for engines that are listed online helps consumers to save money replacing a high mileage engine. The GotEngines.com company resource provides immediate online pricing as well as customer support through a contact system. This company is currently providing special promotions for pricing and freight shipments in the U.S.