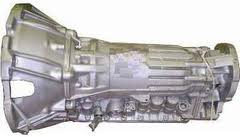 Each unit that is sold online is evaluated for its condition and mileage before sales are processed
Sacramento, CA (PRWEB) July 06, 2013
The North American SUV market includes several top names that receive the bulk of consumer satisfaction and annual sales. The Jeep brand has remained a strong presence in the U.S. since the 1980s. One expanding retailer online is now selling transmission units online. The GotTransmissions.com company is offering used Jeep transmissions in four and five-speed configurations at http://www.gottransmissions.com/jeep-transmissions.html.
This expanded inventory of gearboxes online have been made to open up more resources that transmission buyers can use to locate a preowned replacement for multiple Jeep brands.
Units for the Cherokee, Grand Cherokee, Compass, Liberty and Wrangler are part of the automatic and manual units that are now in stock. These units represent the mechanical and electro-mechanical versions that have been produced by the Chrysler company.
"Our expanding inventory is providing a way that consumers can find preowned OEM units without a high markup," a warehouse lead from the GotTransmissions.com company said. The automotive industry includes new and preowned parts that are distributed to hundreds of retailers in North America. Pricing often fluctuates upwards and downwards depending on consumer demand and production levels by automakers.
"Each unit that is sold online is evaluated for its condition and mileage before sales are processed," added the warehouse lead. To make research simpler for each consumer, new pages have been written and published on the company website that details each gearbox that is now for sale. Because new units are added on a daily basis, consumers unable to find a specific page online are encouraged to call the toll-free number at 1-866-320-1182 and request a manual database search.
The company expansion efforts that have been underway since the middle of last year have resulted in technology enhancements to the company website. A new price discovery tool is now part of each page published on the company website. This tool holds the entire inventory currently in stock and available for immediate shipment. The added Jeep transmission inventory and other automaker brands can be quoted in price when using this tool.
About GotTransmissions.com
The GotTransmissions.com company discounts its preowned transmission inventory for public sale online. Suppliers from nearly all states in North America are used by this company to build up a respectable inventory of recently produced and vintage units for sale. The Ford, Chevrolet, GMC, Jeep, Chrysler and foreign brands represented in the inventory for sale are packaged with basic warranty coverage. The GotTransmissions.com company monitors its price levels and adjusts its inventory levels by consumer demand for popular transmission types for all vehicle styles.