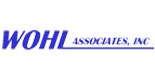 We have been proudly operating as a family run business for more than 40 years now.
Bohemia, NY (PRWEB) November 20, 2013
Wohl Associates, a trusted leader in the used food processing and packaging machinery industry, has recently added several used Colloid Mills to their inventory.
The ever updating list of used machinery from Wohl Associates now includes various types of used colloid mills for low prices, including a 'Charlotte' model SD-20.
This top of the line piece of equipment is a type 316 stainless steel horizontal inline colloid mill, with a mounted base. The mill is driven by a 20 horsepower volt motor. This is just one of a number of different used colloid mills that Wohl Associates has for sale.
As colloid mills are used to emulsify or disperse lotions, creams, sauces and oils with a high speed rotor—much like a heavy duty blender—different types of these machines are needed for different industries. For example, the 10 horsepower stainless steel homogenizing mixer that is explosion proof isn't the most powerful used colloid mill in the Wohl Associates inventory, but it is the necessary tool for mixing liquids that could become flammable and dangerous, like grease or other lubricants.
Other colloid mills which are included in the Wohl Associates inventory include the Cornell D-16 stainless steel sanitary versator with vacuum pump and filter, which makes it perfect for mixing foods like ketchup, mustard and mayonnaise, among other things. This seven and a half horsepower mill has an explosion proof variable speed drive and is mounted on portable casters so it can be more easily moved around the floor of a company's factory.
There are also used colloid mills in stock that are batch type colloid mills which connect directly to product piping. Brands that are for sale in the Wohl Associates inventory include the aforementioned Charlotte colloid mills, Greerco colloid mills, Waukesha colloid mills, Cornell versators and Ross & Silverson inline mixers, also known as shear pumps.
Wohl Associates has several employees who are experts in the used processing and packaging machinery industries and can help customers find the used colloid mill which is best for their needs. If they don't have the exact machine a customer is looking for, they will take the time to go out and find it.
About Wohl Associates
Wohl Associates is a leading dealer in the used processing and packaging machinery industry. With a history and solid reputation spanning over 40 years, they have earned the trust of their clients by offering quality pre-owned equipment, expert customer service and invaluable knowledge to their customers. They treat each customer on an individual basis and customers are provided the highest level of service. With a large inventory including cartoners, ribbon blenders, stainless steel tanks, unscrambling tables, colloid mills and vitamin manufacturing equipment.
Wohl Associates has the pre-owned machinery to fit any production line. To view their inventory and learn more, visit them at http://www.wohlassociates.com/.