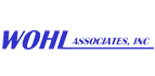 (PRWEB) June 25, 2014
Wohl Associates, Inc. is proud to announce the addition of a used continuous fryer to its already robust product inventory of high quality used offerings. The used continuous fryer is just one of the many recent additions to the inventory that make Wohl Associates, Inc. one of the premiere destinations for these types of high quality used machines.
The unit in question is a used Convenience Food Systems (also referred to as CFS for short) stainless steel continuous fryers. The fryer machine has a belt that is approximately 20 inches wide and is more than suitable for processing meat, chicken, fish, potatoes, vegetables, nuts, cheese, vegetable products and other types of high quality materials. The machine is constructed of high quality stainless steel and features insulation throughout, which means that there is an extremely low level of heat loss to the production area.
Additional assorted features present in the unit include an integral control panel, an oil discharge pump, a 700 liter stainless steel insulated oil management tank and a low transport conveyor. The low transport conveyor in particular features a wire belt mesh, a motorized lift and additional features that make it acceptable for a large number of different situations. The original operating manual for the unit is included. Further specifications are available upon request.
If you want to find out more information about the used Convenience Food Systems stainless steel continuous fryer machine or any of the other high quality used product offerings that Wohl Associates, Inc. has made available to its customers, don't hesitate to get in contact with us today. You can contact us by telephone, by email or through the "Contact Us" link on the official Wohl Associates website. One of Wohl's trained and talented staff members is ready and willing to address any concern that buyers may have, being the ordering process and more.
About Wohl Associates
Wohl Associates is a leading dealer in the used processing and packaging machinery industry. With a history and solid reputation spanning over 40 years, they have earned the trust of their clients by offering quality pre-owned equipment, expert customer service and invaluable knowledge to their customers. They treat each customer on an individual basis and customers are provided the highest level of service.