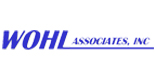 (PRWEB) June 30, 2014
Wohl Associates, Inc. is pleased to announce the addition of a Preferred Packing Group automatic sealer to its high quality used product inventory. In addition, two other machines have recently made their way into the inventory and collectively go a long way towards making Wohl Associates, Inc. a premiere destination for high quality used machines across a variety of industries.
The first recent addition is a used Preferred Packing Group fully automatic "L" sealer. The unit is a moderate speed automatic "L" sealer that can operate at up to 40 units per minute. The unit is also on casters for increased portability. The sealer comes equipped with a Siemens "Simatic" control panel and has digital temperature controls for both the front and the side seal bars. Electrical specifications include a three-phase, 50 to 60 cycle, 230 volt motor. It's equipped with a 15-inch wide belt style takeaway conveyor. The unit also has a film scrap winder assembly. Additional information is available on request.
Another recent product addition is a used Automate Technologies cap induction sealer. The unit features a front mounted digital control panel. The sealer also comes with a portable base with casters that make it efficiently portable. The unit can be supplied with a stainless steel conveyor at no additional cost.
Finally, Wohl Associates, Inc. has added a used Shanklin model A265A automatic "L" sealer and heat sealer to its inventory. This adjustable packaging machine is rated for up to 35 packages per minute and is on casters for portability. The unit ships with a self-contained control panel and has an approximately 14-inch wide takeaway belt. Electrical specifications include a single phase, 60-cycle, 230-volt motor. It comes equipped with a Shanlin selvage winder.
For more information about these or any of the other high quality used Wohl Associates products, don't hesitate to contact us today.
About Wohl Associates
Wohl Associates is a leading dealer in the used processing and packaging machinery industry. With a history and solid reputation spanning over 40 years, they have earned the trust of their clients by offering quality pre-owned equipment, expert customer service and invaluable knowledge to their customers. They treat each customer on an individual basis and customers are provided the highest level of service. With a large inventory including cartoners, ribbon blenders, stainless steel tanks, unscrambling tables, colloid mills and vitamin manufacturing equipment.