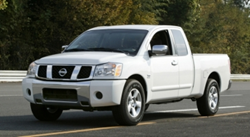 It can be a difficult process to match an original lighting assembly with aftermarket components that are available through some outlets online
Cincinnati, OH (PRWEB) August 26, 2015
New resources for locating original equipment manufactured vehicle components now exist through some American automotive suppliers. The Locate Car Parts company is now featuring used tail lights for domestic and foreign motor vehicles on its upgraded website. Consumers have the option to research several brands of exterior lighting assemblies at http://locatecarparts.com/cheap-used-tail-lights-for-sale.
The lighting systems that are now in stock are units that have been supplied by dismantlers of automobiles throughout the United States. The secondary market sellers that are part of the LCP company are making it easier to match different tail lights from automakers due to the programmed computer interface available to consumers.
"It can be a difficult process to match an original lighting assembly with aftermarket components that are available through some outlets online," said a seller from the LocateCarParts.com website.
The automobile lighting systems that are being supplied in preowned condition can be easily installed onto Ford, Chevy, Honda and other top car brands. The price structures that are presented to consumers upon researching the components database can fluctuate between each provider due to the age of the parts.
"One problem with some second hand lights is that many are not refurbished or cleaned prior to shipment, and this can be a surprise to a person who prefers a clean assembly," said the seller.
The LCP company has restored its partnerships with West Coast wrecking yards and certified dismantlers this year. Portions of the used components now promoted for sale are now distributed by these trusted companies searchable in the available computer system.
About LocateCarParts.com
The LocateCarParts.com company has linked its North American database to more suppliers of vehicle parts and accessories in 2015. The Company now has a customer service team answering daily phone calls from consumers. The LocateCarParts.com website now features one of the only OEM location tools to find parts produced after 1980 for almost every car type.