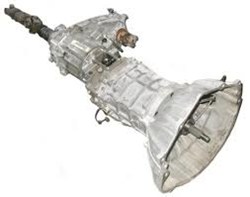 We're going back to our old pricing model for the duration of this sale
Miami, Florida (PRWEB) August 05, 2013
Transmissions continue to play an integral role in automotive production for both foreign and American automakers. The types of units that are now produced provide electronic controls and easier shifting patterns. The GotTransmissions.com company online has now rolled back its used transmission prices to 2007 levels at http://www.gottransmissions.com/blog/used-transmissions-2/transmission-prices.
The sale pricing is in celebration for the 6-year anniversary of the company website launch. This vintage pricing applies to each unit that is in stock from all automakers.
The automatic transmissions, hybrid, diesel and stick shift editions can be purchased at prices that are currently reduced for this special sale.
"We're going back to our old pricing model for the duration of this sale," said a spokesman for the Got Transmissions company. Recent modifications to supply chain and distribution agencies have helped to create the current roll-back pricing announced.
Steady inventory modifications have been announced by this company since the beginning of 2013. Brands that used to be unavailable from secondary sellers can now be purchased from the company warehouse online or by telephone. These measures are in place to continue this year until further announcements are made.
"We're known to give some of the best discounts for a transmission replacement and still offer to ship units free of charge," the spokesman added. The sale pricing that can be accessed online is discovered through the programmed database of automotive transmissions.
The development of this database has been a continued effort since the first launch of the company website. The 72-month anniversary pricing now announced is immediately applied to all gearboxes that are reviewed and quoted for prices online.
New automotive content is being published daily by company associates inside the content management system accessible online at the Got Transmissions blog. This new series of content publishing announces price decreases, inventory changes and other modifications affecting consumer sales.
About GotTransmissions.com
The GotTransmissions.com company is one of the first previously owned sellers to create an e-commerce website in the secondary market online. Access to the distributor pricing that is obtained by this company is now passed along to consumers searching for preowned automotive transmissions. The GotTransmissions.com company invests into toll-free telephone number support lines and a marketing team to promote its discounts and inventory changes to automotive parts buyers online. Company low pricing remains under review to ensure that supply, demand and expected pricing are met for all consumer purchases.