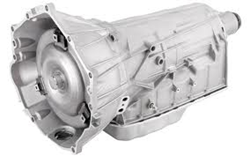 Ford, GM, Dodge, Jeep and GMC are currently represented in the sale prices that are marketed to car owners.
Detroit, MI (PRWEB) August 30, 2013
Car owners with faulty or defective transmissions can now benefit from an extended discount by the Got Transmissions company online. The used transmissions online discounts that are now supplied by this company are expected to lower the cost of replacements for car owners at http://www.gottransmissions.com/blog/used-transmissions-2/transmission-prices.
The hundreds of gearbox units that are warehoused by this company include many of the major American automotive brands most requested for replacement parts online.
Ford, GM, Dodge, Jeep and GMC are currently represented in the sale prices that are marketed to car owners and mechanics seeking a replacement transmission for sale.
"The exterior condition of a unit is important although we always stress to buyers about the internal compatibility of transmissions that are purchased from various retailers online," a seller for the GotTransmissions.com company said.
Testing is performed for vehicle diagnostics when vehicles are taken to service shops or to an independent mechanic to diagnose problems. The same tests are now completed by some retailers and distributors that are offering used transmissions online.
These evaluations and tests are now standard at the Got Transmissions company to increase the life span of these units after installation.
"Each discounted transmission that is for sale is guaranteed with a warranty policy and review by our internal staff to assure buyers that the cheaper prices paid are worthwhile," the seller confirmed.
The sale pricing applied to the American and foreign brands that are in stock is one example of the cost savings that have been created this year for all consumers. This company has eliminated all shipping fees that used to be charged to consumers purchasing a transmission in the United States. States except Hawaii and Alaska are now included in the shipment policy changes for purchases.
About GotTransmissions.com
The GotTransmissions.com website provides immediate access to consumers seeking discount prices for replacement transmission units for foreign and American made vehicles. The United States distribution enacted by this company provides easy delivery for all in stock inventory to all 50 states in the U.S. The GotTransmissions.com company staff provide direct assistance online as well as offline through the company contact systems that remain in place for immediate customer support. Online tools now exist for simple research and price distribution for any used transmission that is marketed by this company online and available for purchase by consumers.