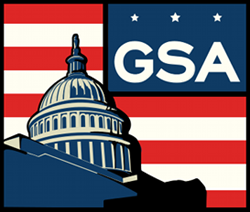 Orlando, FL (PRWEB) August 14, 2013
This past week, the General Services Administration (GSA) released the IT Solutions Navigator, their brand new procurement online portal designed to specialize in IT based purchasing. The portal will also have a feature where vendors can 'chat' online with customer service representatives, as provided by the GSA. Mary Davie, assistant commissioner for the Office of Integrated Technology Services at GSA stated, "The agency developed the portal in response to customer challenges finding the right way to purchase IT products and services. Our goal is to make acquiring IT through GSA easy. The IT Solutions Navigator takes a lot of the guesswork out of the process and gets us closer to that goal." Every business must be properly registered in System for Award Management in order to start bidding and using the GSA's IT Solution Navigator.
In order for businesses to participate in government contracting, federal acquisition regulations require that they first register in the System for Award Management, or SAM. This database of federal contractors replaced the now defunct Central Contractor Registration and Online Representations and Certifications Application systems in July of 2012.
Users who were previously registered with CCR and ORCA must migrate their registration to SAM in order to remain eligible for federal contract and grant awards; businesses new to government contracting must complete their new registration with SAM.
Every vendor's SAM registration must be complete and accurate in order to be valid. Missing or incorrect information can lead to problems and delays when competing for contracts. A single typo in SAM can be the difference between success and failure. Unfortunately, SAM registration is like many other government systems – complicated and time consuming. Between learning how to complete registration and the actual registration process itself, it can take weeks before a new contractor is even eligible to place their first bid.
Thankfully, there are several resources available for businesses that need help with the registration process. Third party registration firms, like US Federal Contractor Registration, have helped thousands of companies cut through the red tape and start bidding. Their dedicated case managers help businesses register in SAM quickly and correctly. Their expertise with federal regulations also allows them to identify and fix any problems in existing registrations.
US Federal Contractor Registration is a third party registration firm that has helped thousands of businesses complete their registration and bid on contracts. US Federal Contractor Registration pairs businesses with a dedicated case manager who helps them every step of the way, from initial registration to bidding on contracts. To request an evaluation and assessment by a Placement Specialist for your business, call the Contractor Helpline at (877) 252-2700 ext 1 or visit our website at https://www.uscontractorregistration.com/.