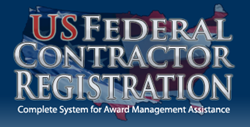 Orlando, FL (PRWEB) August 28, 2013
Even after the furlough of hundreds of employees, the Defense Logistics Agency (DLA) plans to perform over $13 billion more in budget cuts. According to GovernmentContractingTips.com, the DLA told their customer service representatives to only come into work Tuesday through Thursday. This furlough work schedule lasted 6 weeks for some federal employees and 8 weeks for other employees. Now just when it seems the dust has cleared for this agency, the DLA Director Vice Adm. Mark Harnitchek announced this past weekend that the DLA plans to cut back $13 billion more in operating and material costs. Defense contractors are expected to play a large role in Harnitchek's 13-in-6 strategy. The 13-in-6 strategy is designed to follow last year's plans of extended cost-cutting. These measures are scheduled to lead all the way to 2019.
These budget cuts all sound well and good on paper, but has there truly been any real differences made from this 13-in-6 strategy? According to Tonya Johnson, DLA Spokeswoman there has been a significant amount of reduction from this strategy. The DLA reported a recorded reduction of $3.6 billion this year. The DLA has determined that their total operation costs for a full year is about $2 billion, which half goes to infrastructure costs to properly maintain materials in stock. "We can't afford to have stuff we just don't need. This is an example of money that will go back to services," stated Harnitchek. The DLA plans to improve their strategies by implementing the following:
Partnering with industry to reduce excess inventory and increase use of reverse auctions.
Reducing contract delays, lowering pricing and using performance-based logistics, an acquisition model that rewards contractors for improving products and processes and delivering services faster.
Increasing small business opportunities.
Improving planning and forecast accuracy for purchasing items.
Consolidating and co-locating infrastructure, including limiting the number of DLA warehouses.
The DLA is in charge of creating CAGE codes for contractors interested in becoming properly registered government contractors. In the recent weeks, due to the furlough of DLA customer service representatives System for Award Management (SAM) registrations have been back up. Now that these federal employees have been back to work, more registrations have started to become approved. US Federal Contractor Registration Case Managers have been working tirelessly properly registering contractors in SAM in the wake of these furloughs with the DLA.
To properly prepare for registration in SAM, businesses can easily spend weeks researching federal acquisition regulations and requirements. Even businesses who were previously registered in CCR and need to migrate their registration to SAM may find the process tricky. This is why thousands of businesses have trusted third party registration firms like US Federal Contractor Registration to handle their registration. US Federal Contractor Registration assigns each business a dedicated case manager who helps the business complete all the federal contracting requirements and registrations. US Federal Contractor Registration also offers comprehensive marketing services, which include the development of an optimized, government formatted website.
US Federal Contractor Registration is a third party registration firm that has helped thousands of businesses complete their registration and bid on contracts. US Federal Contractor Registration pairs businesses with a dedicated case manager who helps them every step of the way, from initial registration to bidding on contracts. To request a free evaluation and assessment by a Placement Specialist for your business, call the Contractor Helpline at (877) 252-2700 ext 1 or visit our website at https://www.uscontractorregistration.com/.