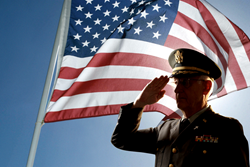 Not only did US Federal Contractor Registration help our business quickly become registered for government contracts but they also provided excellent support for questions and advice.
Washington D.C. (PRWEB) June 05, 2014
Anderson Bros Inc./DBA Anderson Industrial Contracting has served private sector manufacturing plants, refineries, chemical plants and terminals for over 40 years. Over the past two years, Anderson Industrial has made a strong effort to increase not only their customer base but update their technology. Anderson Industrial Contracting operates a two-fold operation consisting of a robust metal fabrication shop as well as field crews who install structural steel, process piping, tanks, platforms, handrail and other miscellaneous metal work.
Although in the past couple of years they significantly increased their customer base by almost 30%, they felt that there could be a great opportunity in pursuing government contracts. Anderson Bros Inc decided to reach out to the world's largest third party registration firm US Federal Contractor Registration to become registered in System for Award Management (SAM), register as a Service Disabled Veteran Owned business and create a customized Gov Kinex government-formatted website. So far Anderson Industrial Contracting has been awarded their first contract with the United States Army for structural steel fabrication. This also happened to be the first proposal that was submitted after only being registered for two weeks.
Don Anderson, Vice President of Anderson Industrial Contracting stated that, "initially we had very limited knowledge in navigating the government registration process, set-aside programs and the overall government language. Not only did US Federal Contractor Registration help our business quickly become registered for government contracts but they also provided excellent support for questions and advice. They were able to breakdown the seemingly complex bureaucracy and talk me through the steps I needed to follow to have opportunities for government work. I would absolutely recommend US Federal Contractor Registration to another business seeking to get involved in government contracting."
Anderson Industrial was started by a then 23 year old Navy SEABEE Veteran, Donald R. Anderson Sr, in 1974 in his grandmother's one car garage in Baltimore City. Don Sr. began the business with his own personal savings; one welding machine and strong ambition. Through years of providing quality value and customer service, Don Sr. was able to grow the business into the current 8000 sq ft fabrication facility and 4 acre contractor yard. Anderson Industrial now employs over 40 welders, pipe fitters, steel workers, sheet metal workers and riggers.
In an effort to help businesses become registered and help the small business initiative US Federal Contractor Registration is encouraging businesses to use other their full service to become properly registered fro government contracting. Investing in US Federal Contractor Registration's full service plan prepares a contractor for all that is ahead. The full service includes yearlong technical support, annual SAM migration updates, added to the USFCR federal buyer newsletter, creation of a FEMA Vendor profile, grant assistance if needed, NAICS code research and the highly-recognized Verified Vendor Seal of Approval.
US Federal Contractor Registration has registered over 60,000 private sector businesses in the SAM registration some of which include McGraw Hill, HP, Wells Fargo, Xerox, GoodWill, Dixie, UPS, Heinz, Sheraton Hotels, Marriott, Westin, Interstate Oil, CITI, and Coldwell Banker. As well as academic institutions and colleges like NYC, Northwestern, Oxford, Southwestern, and Mercer. Numerous federal agencies like US Army, US Navy, Veteran Affairs and United States Department of Agriculture have also had their government paperwork facilitated by US Federal Contractor Registration Case Managers.