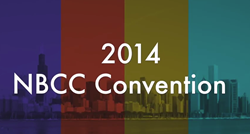 Washington D.C. (PRWEB) August 08, 2014
Harry C. Alford, President and CEO of the National Black Chamber of Commerce (NBCC) conducted an interview with US Federal Contractor Registration's Director of Marketing, Max Timko, discussing why he values their service and all they provide to minority owned businesses. The interview took place in downtown Chicago, IL on July 11th during the National Black Chamber of Commerce 2014 Convention. The full interview with Alford can be seem on US Federal Contractor Registration's Youtube Channel.
Alford talks about how he was interested in discovering more opportunities in government contracting but started to realize he needed expert advice. The valuable information US Federal Contractor Registration provided Alford was enough to convince him to book John Wayne, one of the top acquisition specialists at US Federal Contractor Registration to speak at the 2014 NBBC Conference. Alford went on to state during the interview, "I was curious. We are here to help our members and promote easy access to procurement opportunities. The more and more I started studying it, the more convinced I became that this was good, and this is something we should spread around to our members. I have been on the GSA site and I have tried to deal with it for several hours, and I knew something was missing and that I needed instruction. If I need instruction I am sure that millions of others need instruction." US Federal Contractor Registration is currently handling the government registration and Federal Marketing Solutions for members of the National Black Chamber of Commerce. If your business is interested in qualifying for government contracting, please call (877) 252-2700 Ext 1 to receive a free federal marketplace evaluation.
Despite the GSA incorporating new ways to make the registration process easier, thousands of businesses still fail to become properly registered. The Georgia Tech PTAC office estimates that a high percentage of the 600,000 firms presently registered in SAM have errors in their records. The mistakes range from misspelled words to empty data fields, to incomplete entries, to selection of incorrect procurement codes, and other flaws. As a result, these vendors miss-out on government contract opportunities either because they are screened out for not exhibiting attention to detail or because of incomplete information they cannot be identified by government buyers. This shows that there is a real need for US Federal Contractor Registration's services.
In an effort to help businesses become registered and help the small business initiative, US Federal Contractor Registration is encouraging businesses to use other their full service or their self-service options. Investing in US Federal Contractor Registrations full service plan prepares a contractor for all that is ahead. The full service includes yearlong technical support, annual SAM migration updates, added to the USFCR federal buyer newsletter, creation of a FEMA Vendor profile, grant assistance if needed, NAICS code research and the highly-recognized Verified Vendor Seal of Approval. US Federal Contractor Registration complaints are handled very seriously due to the gravity and importance of federal paperwork compliance.
US Federal Contractor Registration has registered over 60,000 private sector businesses in the SAM registration, some of which include McGraw Hill, HP, Wells Fargo, Xerox, GoodWill, Dixie, UPS, Heinz, Sheraton Hotels, Marriott, Westin, Interstate Oil, CITI, and Coldwell Banker. As well as academic institutions and colleges like NYC, Northwestern, Oxford, Southwestern, and Mercer. Numerous federal agencies like US Army, US Navy, Veteran Affairs and United States Department of Agriculture have also had their government paperwork facilitated by US Federal Contractor Registration Case Managers.