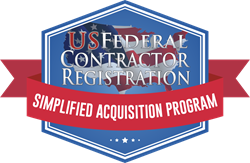 Washington D.C. (PRWEB) January 09, 2015
Evergreen Mortuary & Cemetery (Tucson, AZ) has been a Verified Vendor with US Federal Contractor Registration since October 2013. The Evergreen Mortuary & Cemetery immediately began working with Acquisition Specialist Peter Lanore to a find government marketing campaign that would fit their business model and build brand awareness in the federal marketplace. Shortly after being put through the US Federal Contractor Registration qualification process, it was decided that enrolling into the Simplified Acquisition Program would be the best marketing solution for their business. The Simplified Acquisition Program provides a business with a System for Award Management (SAM) registration, federal small business database profiles, a government business plan with lists of government buyers and prime vendors, and a government-formatted website.
Evergreen Mortuary & Cemetery has currently won seven government contracts for a total of $18,421 thanks to the Simplified Acquisition Program, and the expert guidance of Peter Lanore. Peter has collectively helped win over $700 million in government contracts for his current clients. Evergreen Mortuary & Cemetery worked with Peter to create a customized marketing campaign that will be used when reaching out to government buyers and federal official. Some of these customized marketing solutions include an elevator pitch, a government bid proposal template, and a capability statement.
Below is a contract awarded to Evergreen Mortuary & Cemetery by the Federal Prison System, as posted to the Federal Procurement Data System (FPDS):
Vendor Name: TUCSON CEMETERY ASSOCIATION
Contracting Agency: FEDERAL PRISON SYSTEM
Date Signed: April 22, 2014
Action Obligation: $3,757.97
Referenced IDV: DJBP061500000020
Contracting Office: TUCSON, FCI
NAICS (Code): FUNERAL HOMES AND FUNERAL SERVICES ( 812210 )
PSC (Code): SOCIAL- CARE OF REMAINS AND/OR FUNERAL ( G001 )
Vendor City: TUCSON
Vendor DUNS: 053640553
Vendor State: AZ
Vendor ZIP: 857053817
About Evergreen Mortuary & Cemetery (Tucson, AZ)
Evergreen Mortuary & Cemetery was founded in 1907 as a place outside of the rapidly growing Tucson city limits for burial purposes. A considerable number of burials from the main cemetery located within the town limits as well as Presidio Cemetery were relocated to Evergreen Mortuary & Cemetery. Today the remains of many pioneers from old ranch sites and homesteads are re-interred within Evergreen's boundaries. Evergreen has been owned and operated by the Addison Family since 1960.
Foreseeing the necessity for complete funeral services in one convenient location, Evergreen Mortuary was re-established in 1974, making Evergreen Mortuary & Cemetery the first mortuary, cemetery combination in Southern Arizona.
As a newcomer, their management and staff has always been dedicated to a higher level of ethics and business practices setting standards in their industry through involvement in Tucson's nonprofit community and state legislation. Steeped in this proud tradition, Evergreen's commitment to the Tucson community remains as they maintain excellence in family service. In 1982, the National Funeral Directors Association initiated their "Pursuit of Excellence Program" and Evergreen Mortuary & Cemetery immediately became involved. Since then, Evergreen Mortuary & Cemetery consistently has been recognized nationally for its participation receiving three Eagle Awards, gaining the prestigious Emeritus Status, and ultimately receiving their Crystal Eagle Awards. It has always been their goal at Evergreen Mortuary, Cemetery and Crematory to provide full information to the public regarding funeral arrangements and their cost. They firmly believe that informed people make wise decisions.
Their charities include but are not limited to, Angel Charity for Children, Tu Nidito, Arizona Foundation for Children, Jewish Family & Children's Services of Southern Arizona, The University of Arizona, and Alzheimer's Association Southwest Chapter. Members of Evergreen Mortuary & Cemetery's staff, notably, William B. Addison Jr. President of Evergreen Mortuary & Cemetery, actively serve on many committees and have chaired both mortuary and cemetery industry boards along with local community charities.
Evergreen Mortuary & Cemetery Vendor Profile Information:
DUNS: 053640553
CAGE: 1VQ28
Active in SAM; Registration valid until 10/18/2015
Small Business
North American Industry Classification System (NAICS) codes:
423990 - Other Miscellaneous Durable Goods Merchant Wholesalers
812210 - Funeral Homes and Funeral Services
Federally Formatted Website: http://www.evergreenmortuary-cemeterygov.com/
Purchasing officers and prime vendors can contact President of Evergreen Mortuary & Cemetery William Addison at (520) 888-7470 or by email at waddison(at)evergreenmortuary-cemetery(dot)com.
Businesses that would like to learn more about enrolling into the Simplified Acquisition Program can call Peter Lanore at (877) 252-2700 Ext 751. To read in full detail about the enrollment process for the Simplified Acquisition Program visit http://www.simplifiedacquisitionprogram.org/.