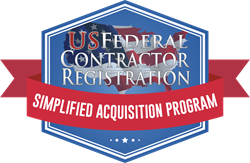 Washington D.C. (PRWEB) March 09, 2015
PCB International, LLC (Gaithersburg, MD) has been a Verified Vendor with US Federal Contractor Registration since March 2014. In April of 2014, PCB International, LLC decided to enroll into the Simplified Acquisition Program. PCB International, LLC managed to land a government contract five months into the program for $83,118 with the Department of State. PCB International, LLC had the principal North American Industry Classification (NAICS) code of 238990 - All Other Speciality Trade Contractors, in which the Department of t State required to award the solicitation. Businesses like PCB International, LLC in Maryland accounted for over $27 billion in government contracts and 119,126 contract transactions in 2014, according to USASpending.gov.
US Federal Contractor Registration assigns an Acquisition Specialist to every business looking to become registered and begin a government marketing program. Each Acquisition Specialist acts as a federal liaison to that business and conducts a qualification process. The qualification process was conducted to discover available contracting opportunities and assessed the overall spending devoted to their trade in government contracting. This process helped PCB International, LLC determine which areas to development solutions and plan accordingly.
Below is a copy of PCB International, LLC's government contract as posted to the Federal Procurement Data System (FPDS):
Vendor Name: PCB INTERNATIONAL, LLC
Contracting Agency: STATE, DEPARTMENT OF
September 26, 2014
Action Obligation: $83,118
Contracting Office: AMERICAN EMBASSY- HARARE
NAICS (Code): ALL OTHER SPECIALTY TRADE CONTRACTORS ( 238990 )
PSC (Code): ARCHITECT AND ENGINEERING- CONSTRUCTION: MAINTENANCE BUILDINGS ( C1EB )
Vendor City: GAITHERSBURG
Vendor DUNS: 157117743
Vendor State: MD
Vendor ZIP: 208791471
About PCB International, LLC
PCB International LLC (PCBi) offers structural engineering design and construction services for commercial, industrial, institutional and Federal Government clients. Their firm offers specialist design services for Diplomatic Mission buildings including physical security systems. PCBi also specializes in seismic bracing of non-structural systems in high seismic zones.
PCBi is driven by its core values of integrity, knowledge, innovation and service, and they consider these to be the foundation for a lasting mutual relationship between the company and its Clients. They are best known for taking their Clients out of very difficult situations and this is demonstrated by the number of returning Clients and new referrals that come to their business on the recommendation of the existing Clients.
PCB International, LLC Vendor Profile
DUNS: 157117743
CAGE: 3Y7E5
Active in SAM; Registration valid until 03/14/2016
Small Business
Minority Owned Business
NAICS Codes Selected:
236115 - New Single-Family Housing Construction (Expect For-Sale Builders)
236116 - New Multifamily Housing Construction (Expect For-Sale Builders)
236210 - Industrial Building Construction
236220 - Commercial and Institutional Building Construction
238120 - Structural Steel and Precast Concrete Contractors
541310 - Architectural Services
541330 - Engineering Services
541350 - Building Inspection Services
541690 - Other Scientific and Technical Consulting Services
Federally Formatted Website for PCB International, LLC at http://www.pcbillcgov.com/
Government buyers and prime contractors interested in contacting PCB International, LLC for contracting opportunities can contact Phillip Bamu at (301) 526-0849 or by email at pcb(at)pcbillc.com.
Businesses that wish to contact US Federal Contractor Registration to discuss enrollment into the Simplified Acquisition Program can call (877) 252-2700 Ext 751 to get started. Every business must be registered in System for Award Management (SAM) in order to bid on and accept government contracts. US Federal Contractor Registration is the world's largest third party registration firm that specializes in SAM registration and government marketing strategies for small business contractors.