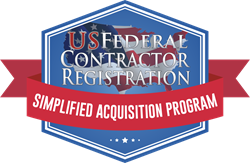 Washington D.C. (PRWEB) March 19, 2015
Konsyl Pharmaceuticals Inc (Easton, MD) has been a Verified Vendor with US Federal Contractor Registration since March 2014. Konsyl Pharmaceuticals Inc decided to enroll into the Simplified Acquisition Program to make a direct push at winning simplified acquisition contracts. Konsyl Pharmaceuticals Inc managed to land a government contract 12 months into the program for $7,804 with the Department of Health and Human Services. Konsyl Pharmaceuticals Inc had the principal North American Industry Classification (NAICS) code of 325412 - Pharmaceutical Preparation Manufacturing, in which the Department of Health and Human Services required to award the solicitation. Businesses like Konsyl Pharmaceuticals Inc in Maryland accounted for over $27 billion in government contracts and 119,126 contract transactions in 2014, according to USASpending.gov. Maryland is a hotbed for businesses looking to win available government contracts in the federal marketplace.
Acquisition Specialist Nicole Smith conducted the qualifying process for Konsyl Pharmaceuticals Inc in order to determine the best way to aline their business with federal officials. Each Acquisition Specialist acts as a federal liaison to that business and conducts a qualification process. The qualification process was conducted to discover available contracting opportunities and assessed the overall spending devoted to their trade in government contracting. This process helped Konsyl Pharmaceuticals Inc determine which areas to development solutions and plan accordingly. US Federal Contractor Registration assigns an Acquisition Specialist to every business looking to become registered and begin a government marketing program.
Below is a copy of Konsyl Pharmaceuticals Inc's government contract as posted to the Federal Procurement Data System (FPDS):
Vendor Name: KONSYL PHARMACEUTICALS, INC.
Contracting Agency: INDIAN HEALTH SERVICE
Date Signed: March 02, 2015
Action Obligation: $7,804.5
Referenced IDV: V797P5118B
Contracting Office: DEPT OF HHS/INDIAN HEALTH SERVICE
NAICS (Code): PHARMACEUTICAL PREPARATION MANUFACTURING ( 325412 )
PSC (Code): MEDICAL AND SURGICAL INSTRUMENTS, EQUIPMENT, AND SUPPLIES ( 6515 )
Vendor City: EASTON
Vendor DUNS: 102463866
Vendor State: MD
Vendor ZIP: 216018602
About Konsyl Pharmaceuticals Inc
Konsyl Pharmaceuticals Inc., has been making psyllium fiber products for over 75 years. They are heavily supported by Gastroenterologists and Colon & Rectal Surgeons. They are also the #1 doctor recommended all natural psyllium fiber supplement. Konsyl Pharmaceuticals Inc provides high quality, low cost fiber supplements. As well as a variety of packaging options, including various sizes of canisters, and single dose, barcoded packets. They offer Konsyl Original Formula, which contains 75% more fiber than other brands, and has no sugar or sugar substitutes. Konsyl Original is also the #1 doctor recommended all natural fiber supplement. Konsyl Pharmaceuticals Inc also offers an Orange Flavor, as well as Orange Sugar Free flavored fiber supplement, with pricing that is much lower than other brands. In retail sales dollars, Konsyl Pharmaceuticals Inc is the #9 in the powder laxative category, according to 52 week rolling data ending April 20th 2014.
Konsyl Pharmaceuticals Inc Vendor Profile
DUNS: 102463866
CAGE: 1X326
Active in SAM; Registration valid until 04/03/2015
Small Business
NAICS Codes Selected:
325412 - Pharmaceutical Preparation Manufacturing
Federally Formatted Website for PCB International, LLC at http://www.konsylgov.com/
Government buyers and prime contractors interested in contacting Konsyl Pharmaceuticals Inc
for contracting opportunities can contact Kim Vaccari at (800) 356-6795 or by email at kvaccari(at)konsyl(dot)com.
Businesses that wish to contact US Federal Contractor Registration to discuss enrollment into the Simplified Acquisition Program can call Nicole Smith at (877) 252-2700 Ext 732 to get started. Every business must be registered in System for Award Management (SAM) in order to bid on and accept government contracts. US Federal Contractor Registration is the world's largest third party registration firm that specializes in SAM registration and government marketing strategies for small business contractors.