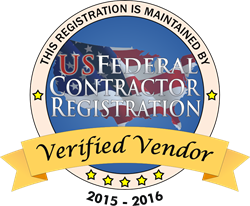 Washington D.C. (PRWEB) April 13, 2015
The United States Federal Government as of 04/09/2015 has 450 open solicitations in Georgia where they are currently seeking out properly registered government contractors. According to USA Spending, the federal government has so far spent over $136 billion in government contracts over the course of 792,735 government transactions. Georgia specifically has already spent over $20 billion in government contracts in fiscal 2015. Please see the below available solicitation released by US Federal Contractor Registration, additional Georgia contracts can be found at https://www.uscontractorregistration.com.
US Federal Contractor Registration is reporting the release of the Pest Control Services RFQ in Georgia posted to FedBizOpps (FBO) on April 9, 2015. The Pest Control Services RFQ response date is currently set for May 13, 2015. Every business interested in the Pest Control Services RFQ must be properly registered in System for Award Management (SAM), as well as have the North American Industry Classification System codes 561710 - Exterminating and Pest Control Services, and 561 - Administrative and Support Services filed in their SAM account/vendor profile.
Below is a copy of the Pest Control Services RFQ as originally posted to FedBizOpps (FBO) on April 9, 2015:
Pest Control Service, Fort Benning Commissary, 8150 Marne Rd, Bldg. 9230, Fort Benning, GA 31905-6203. The Period of Performance will be for a base period of August 1, 2015, through July 31, 2016, and will include four one-year option periods that may extend performance through July 31, 2020. This Request for Quotation (RFQ) will be issued on or about April 16, 2015, with a tentative closing date of May 13, 2015. This acquisition is being issued as 100% Small Business Set Aside. The North American Industry Classification System (NAICS) Code is 561710 and the business size standard is $11 million. Contractors must be registered with the System for Award Management (SAM) in order to be eligible for a contract award.
SAM information may be obtained from the US Federal Contractor Registration website, or by calling 1-877-252-2700. Online representations and certifications application (ORCA) must also be completed in the SAM Registration; the solicitation and any amendments will be available at FedBizOpps (FBO) under ODA (OTHER DEFENSE AGENCIES), DEFENSE COMMISSARY AGENCY, HDEC05-15-T-0022. Potential offerors must use this web site to obtain a copy of this solicitation.
Businesses that would like to learn how to bid on available opportunities or register in SAM can call Acquisition Specialist Jonathan Maness at 1(877) 252-2700 Ext 739. Vendors have been enrolling in the Simplified Acquisition Program to win available government contracts, network with procurement officers across the nation, and qualify their business for government contracting. Businesses that would like to learn more about the Simplified Acquisition Program can visit http://www.simplifiedacquisitionprogram.org/.