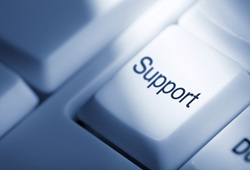 Washington D.C. (PRWEB) April 21, 2015
Every business interested in winning government contracts from the United States Federal Government must be registered in System for Award Management (SAM) prior to placing bids and marketing their services to Government Buyers. Over the years businesses calling to speak with a US Federal Contractor Registration Acquisition Specialist have been under the impression that the SAM Registration is more then just a database. Their assumption is that the SAM Registration plays a bigger part then just the required contractor registration. However, the sad truth is that the SAM Registration is just a registration. After helping over 65,000 businesses with their SAM Registration, US Federal Contractor Registration has found the top 3 myths contractors believe to be true about the SAM registration and has decided to debunk them.
Myth #1: Registering in the SAM Registration is all a business needs to do to win government contracts.
This is false. The SAM Registration is a giant database that collects all of the important business information from a contractor looking to work for the United States Federal Government. The SAM Registration does not provide a business with contact information of government buyers who purchase services. The SAM Registration does not provide any type of government marketing solutions to assist a contractor looking to win contracts . It is simply a federal database used to collect information and verify that a business is certified to work for government agencies. The only way this could be true is if a business already has a contract lined up and all they have to do is register in SAM. However, that is usually not the case.
Myth #2: Procurement Officers and Government Buyers use the SAM Registration to find properly registered government contractors.
This myth could not be any farther from the truth. Government Buyers and Procurement Officers have never used the SAM Registration as a search tool to find government contractors that meet their solicitation requirements. The SAM Registration does not currently have an option where Government Buyers can actively search for government contractors. If they are looking for a small business government contractor that meets their criteria for a contract they use Dynamic Small Business Search (DSBS). Government Buyers will also use FedBizOpps (FBO) so contractors can add themselves to the Interested Vendors List of their contract. Government Buyers use a number of other resources to track down and find qualified government contractors. The SAM Registration is not one of them.
Myth #3: The United States Federal Government scans every SAM Registration for errors to avoid non-compliance.
This is one of the biggest problems with Self Registration in SAM and why thousands of businesses have decided to use the professional registration services of US Federal Contractor Registration. Businesses who decide to conduct the SAM Registration on their own can make multiple errors in the registration without even realizing it. The General Services Administration (GSA) is the department that oversees the SAM Registration and currently does not employ anyone to scan all of the SAM Registrations for errors. There is no way to notify a contractor that their account is not properly registered until it is too late. If a Procurement Officer notices a basic error in a contractor's SAM Registration it will ruin their chances at winning a government contract. The Georgia Tech Procurement Office (GTPAC) "estimates that at least 20% of the 600,000 firms presently registered in the SAM Registration have errors. These errors range from misspelled words to empty data field, to incomplete entries, to selection of incorrect procurement codes, and other flaws. As a result, these vendors miss out on government contract opportunities either because they are screened out for not exhibiting attention-to-detail or because of incomplete information that cannot be identified by government buyers. US Federal Contractor Registration provides SAM Registration services similar to hiring an accountant to perform a business's taxes. Most businesses not only look at US Federal Contractor Registration as a safe investment but as a validated guarantee of approval.
US Federal Contractor Registration will provide year-long SAM Registration technical support for a business, as well as comprehensive marketing techniques designed to help businesses win government contracts. US Federal Contractor Registration's Simplified Acquisition Program is the best option for a small business looking to pursue government contracts. The Simplified Acquisition Program is designed to help businesses network with government buyers, develop brand awareness, and win available simplified acquisition contracts/micro-purchases. Businesses can also call Acquisition Specialist Nicole Smith at 1(877) 252-2700 Ext 732 to qualify for government contracting or begin the enrollment process in the Simplified Acquisition Program. Interested vendors can read more about the Simplified Acquisition Program at http://www.simplifiedacquisitionprogram.org/.